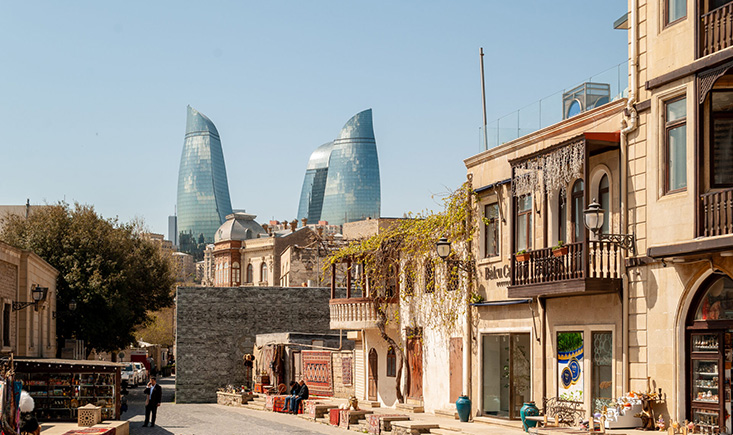 Written by Simon on 14/04/2023
The Eco-Traveler's Guide: Embracing a Green Journey in Baku
Sustainable Travel
Baku, the vibrant capital of Azerbaijan, presents an exciting opportunity for eco-conscious travelers to immerse themselves in its unique blend of culture and nature while minimizing their ecological footprint.
Choose Eco-Friendly Accommodations
When it comes to accommodation, selecting eco-friendly options is a crucial step towards responsible travel. Look for hotels that have received certifications like LEED (Leadership in Energy and Environmental Design) or EarthCheck, as these indicate a commitment to sustainable practices. Such establishments often implement energy-efficient systems, water-saving initiatives, and waste reduction strategies.
Additionally, consider exploring alternative accommodation options like eco-lodges or guesthouses that prioritize sustainability and offer a unique cultural experience.
Utilize Public Transportation and Walk
Baku is a city that rewards exploration on foot. Its compact city center allows you to traverse much of the area without the need for motorized transportation. Embrace the pedestrian-friendly streets, vibrant neighborhoods, and picturesque architecture as you stroll through the heart of the city.
To venture beyond the city center, take advantage of Baku's efficient metro system. Not only will you be reducing your carbon footprint, but you'll also have the chance to interact with locals and gain insights into their daily lives.
Say No to Single-Use Plastics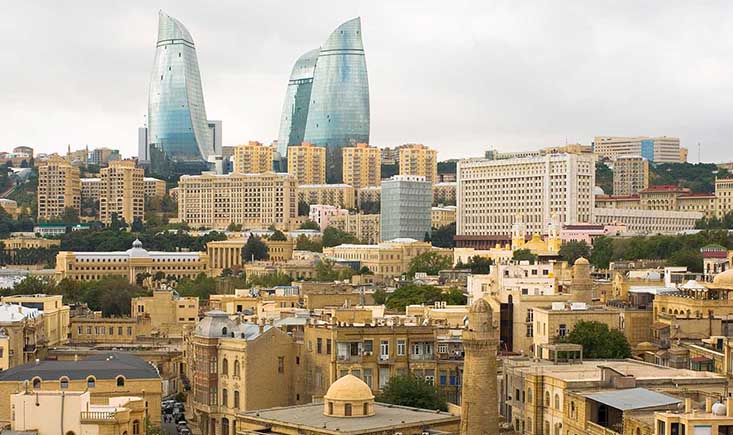 Single-use plastics are a global environmental challenge, and as travelers, we can actively combat this issue. Bring a reusable water bottle to refill at water stations or your accommodation, minimizing the need for disposable plastic bottles. Similarly, carrying a foldable reusable bag and a set of reusable utensils can help you avoid unnecessary plastic waste, particularly when shopping or dining.
Support Sustainable Dining
Indulging in local cuisine is a highlight of any trip, and in Baku, you'll find a diverse range of dishes to savor. To make your dining experience more sustainable, seek out restaurants that prioritize locally sourced ingredients and employ eco-friendly practices. These establishments not only contribute to the local economy but also reduce the carbon footprint associated with food transportation.
Participate in Responsible Tours
Engaging in tours and activities is an excellent way to explore the city and its surroundings. However, opt for tours that adhere to responsible tourism principles. Look for operators that respect natural habitats, wildlife, and local communities. Avoid activities that involve animal exploitation or contribute to environmental degradation.
Conserve Energy and Water
Responsible travel extends to our daily habits within accommodations. Practice energy conservation by turning off lights, air conditioning, and electronics when you're not in the room. Limit your water usage by taking shorter showers and reusing towels, thereby reducing the demand on local water resources.
Purchase Ethical Souvenirs
Souvenirs are a way to remember your journey, but they can also have an impact on the environment and local communities. Opt for ethically produced souvenirs that showcase the region's culture and craftsmanship. Handmade items made from sustainable materials not only support local artisans but also ensure that your purchases align with your eco-conscious values.
Offset Your Carbon Emissions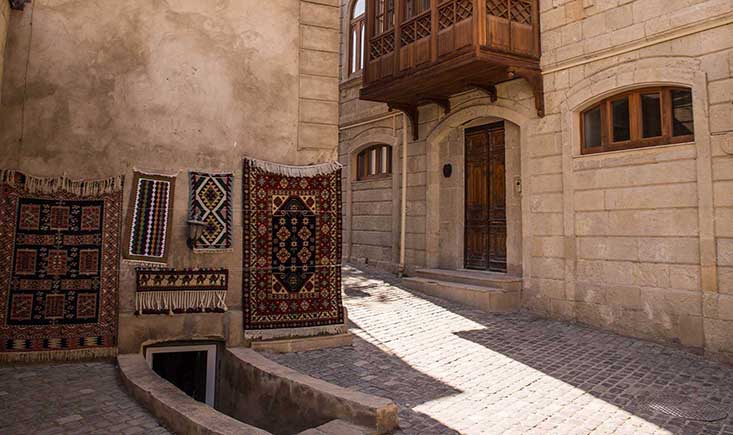 Travel inherently involves carbon emissions, particularly when flying. While it's difficult to eliminate these emissions entirely, you can take steps to offset them. Many organizations offer carbon offset programs that allow you to invest in projects aimed at reducing carbon emissions elsewhere. Calculate your trip's carbon footprint and contribute to initiatives that promote environmental sustainability.
Respect Local Culture and Traditions
One of the fundamental aspects of responsible travel is respecting the local culture and traditions of the destination you're visiting. Take the time to learn about local customs, etiquette, and social norms. Engage with locals in a respectful and open-minded manner, fostering positive interactions that promote cross-cultural understanding.
Leave No Trace
Leaving no trace is a principle that emphasizes leaving the environment as you found it. This means avoiding littering, damaging natural habitats, or disrupting the local ecosystem. Dispose of your waste responsibly, and if you're visiting natural sites, follow designated paths to minimize your impact.
By choosing eco-friendly accommodations, practicing sustainable dining habits, using public transportation, and adopting responsible travel practices, you can play a significant role in preserving Baku's allure for future generations.
Let's embrace the opportunity to explore Baku responsibly, savor its charm, and contribute to a sustainable future for both the city and the planet.
You may also like