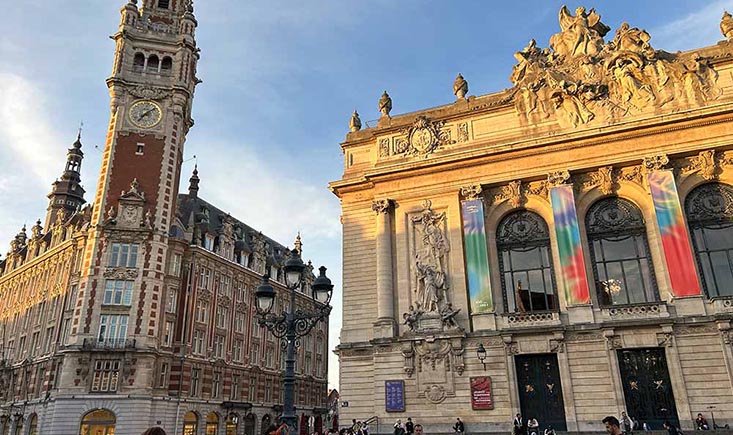 Written by Simon on 30/10/2023
Exploring Lille's Rich Heritage: A Journey Through Culture and History
Sustainable Travel
As I embarked on my journey to explore Lille, I was filled with a sense of anticipation and curiosity. Lille, often overshadowed by its more famous neighbors in France, is a city with a rich and fascinating history, and I was eager to uncover its hidden gems. What awaited me was a captivating blend of historical treasures and vibrant culture, all woven together in the fabric of this charming city.
A Step Back in Time: Lille's Historical Treasures
My adventure in Lille began at its very heart—the Grand Place. This central square, framed by ornate Flemish-style buildings, transported me back in time. As I stood in the midst of this bustling square, I marveled at the intricate architecture that surrounded me. The facades adorned with colorful shutters and delicate ironwork spoke of Lille's prosperous past as a hub of trade and commerce.
One building that particularly caught my eye was the Vieille Bourse, the Old Stock Exchange. Its stunning courtyard, surrounded by arcades, provided a glimpse into the grandeur of Lille during the Renaissance period. I could almost hear the echoes of merchants striking deals as I explored this historical masterpiece.
Another architectural marvel was the Hôtel de Ville, Lille's Town Hall. This elegant building, with its tall belfry, stands as a symbol of the city's civic pride. I couldn't resist the urge to climb to the top of the belfry, and the panoramic view of the city that awaited me was nothing short of breathtaking. From this vantage point, I could see Lille's beautiful skyline, a mix of ancient and modern architecture that perfectly encapsulated the city's essence.
Palais des Beaux-Arts: A Cultural Gem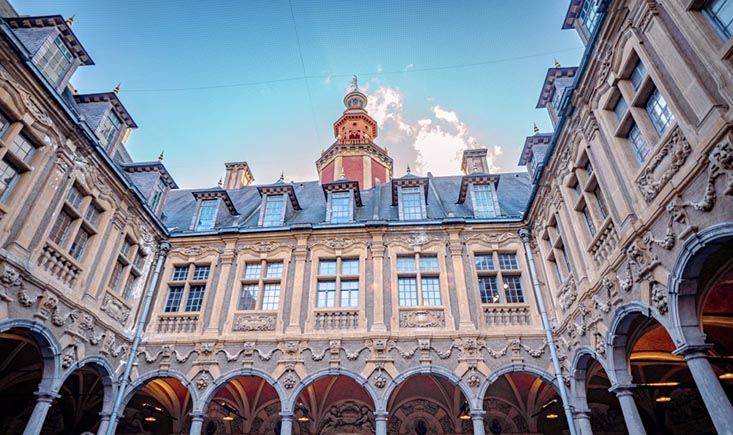 For art enthusiasts like myself, the Palais des Beaux-Arts was a true highlight of my journey. This magnificent museum houses an extensive collection of European paintings, sculptures, and decorative arts. As I wandered through its galleries, I found myself face to face with masterpieces by renowned artists. The works of Rubens, Delacroix, and Rodin left an indelible impression on me, showcasing the evolution of art and culture over the centuries.
The Palais des Beaux-Arts also features temporary exhibitions that provide fresh perspectives on art. During my visit, I had the opportunity to explore a contemporary art exhibition that challenged my understanding of artistic expression. This juxtaposition of classic and contemporary art was a testament to Lille's commitment to preserving its heritage while embracing innovation.
The Citadel of Lille: A Fortified Legacy
My exploration of Lille's historical treasures took me beyond the city center to the Citadel of Lille, an imposing star-shaped fortress. Built by the renowned military engineer Vauban, this fortress played a pivotal role in protecting Lille from invaders. Walking along the fortress walls, I couldn't help but marvel at the strategic brilliance of its design.
The interior of the Citadel also held its own historical significance. I ventured into the barracks and dungeons, where I could almost sense the presence of soldiers who had once called this fortress home. The Citadel's role in Lille's history was palpable, and I left with a deep appreciation for the city's resilience in times of conflict.
Lille's Cultural Canvas: Museums and Galleries
For those with a penchant for modern art, the Musée d'Art Moderne in Lille is a true gem. This contemporary art museum showcases works from the 1960s to the present day. Stepping into its galleries, I was immediately struck by the diversity and innovation of the artworks on display. From abstract expressionism to avant-garde installations, the museum's collection challenged and inspired my artistic sensibilities.
One particular exhibit that left a lasting impression featured immersive digital art. As I stood surrounded by vibrant colors and moving images, I felt as though I had stepped into another dimension. It was a testament to the power of art to transcend boundaries and transport viewers to new realms of imagination.
La Piscine: Art and Architecture
A short train ride away from Lille, in the town of Roubaix, lies a unique cultural gem—La Piscine, or the Swimming Pool Museum. Housed in a beautifully converted Art Deco swimming pool, this museum seamlessly combines art and architecture. As I entered the museum, I was greeted by the sight of sculptures and art installations displayed within the pool's original basin.
What struck me most about La Piscine was its dedication to preserving the building's architectural heritage while providing a space for contemporary art. The interplay between the classical elements of the pool and the modern artworks created a captivating juxtaposition. I was particularly drawn to the museum's collection of textile and fashion pieces, which highlighted Lille's historical connection to the textile industry. It was a reminder that Lille's culture is deeply rooted in its industrial past.
Vieux-Lille: Old-World Charm
No visit to Lille would be complete without a leisurely stroll through Vieux-Lille, the city's charming old town. As I meandered through its winding cobblestone streets, I couldn't help but be enchanted by the 17th-century townhouses that lined the way. Each building seemed to have its own unique character, adorned with colorful shutters and ornate facades.
One of my favorite discoveries in Vieux-Lille was the Place aux Oignons, a picturesque square framed by tall, narrow houses. This hidden gem felt like a scene from a storybook, and I found myself sitting at a café, savoring a cup of rich French coffee, and simply absorbing the atmosphere.
Rue de la Monnaie: Shopping and Gastronomy
For shopping enthusiasts, Rue de la Monnaie is a must-visit destination. This bustling street is lined with boutique shops, offering everything from high-end fashion to artisanal goods. I couldn't resist the temptation to explore the local boutiques and indulge in a bit of retail therapy.
But Rue de la Monnaie isn't just a shopping hub; it's also a gastronomic paradise. Lille is renowned for its culinary delights, and this street is no exception. From traditional brasseries serving hearty Flemish dishes to patisseries offering delectable pastries, I embarked on a gastronomic adventure that tantalized my taste buds.
Lille's Cultural Festivals
This annual event, dating back to the 12th century, transforms the city into a sprawling marketplace. Vendors set up stalls selling everything from vintage treasures to antiques and collectibles.
As I joined the throngs of visitors, I couldn't help but get lost in the eclectic mix of goods on display. It was a treasure hunt like no other, and I found myself bargaining for unique souvenirs and curiosities. The festive atmosphere, with street performances and live music, made it a cultural experience I'll always cherish.
Fête de l'Art: Celebrating Creativity
Lille's cultural vibrancy extends to its festivals, and the Fête de l'Art is a testament to the city's celebration of creativity. During this event, local artists and artisans take to the streets to showcase their talents. The city becomes a canvas for artistic expression, with live art demonstrations and interactive exhibits.
I was fortunate to witness the transformation of Lille into an open-air art gallery during the Fête de l'Art. From colorful street murals to thought-provoking sculptures, the city came alive with creativity. It was a reminder that art is not confined to museums; it can be found in the very streets we walk.
Cultural Experiences: Lille's Theaters and Music Scene
For lovers of the performing arts, Lille offers a rich theatrical scene. The Lille National Opera, housed in a stunning neoclassical building, is a testament to the city's commitment to the arts. I had the privilege of attending a ballet performance at this esteemed venue, and it was nothing short of enchanting.
The opulent interior of the opera house, with its gilded décor and grand chandeliers, set the stage for an evening of artistic brilliance. The dancers' graceful movements and the live orchestral music transported me into the world of storytelling through dance. It was a cultural experience that left me with a profound appreciation for Lille's dedication to the arts.
L'Aéronef: A Musical Haven
Lille's vibrant music scene found its home at L'Aéronef, a renowned music venue that hosts a diverse range of artists and bands. Whether you're a fan of rock, electronic, or indie music, L'Aéronef offers a platform for both emerging and established musicians to showcase their talent.
I attended a live concert at L'Aéronef, and the energy and enthusiasm of the crowd were infectious. The intimate setting allowed me to connect with fellow music enthusiasts, and I found myself immersed in the rhythm and melodies that filled the air. It was a reminder that culture in Lille isn't limited to the visual arts—it's a harmonious blend of creativity in all its forms.
Culinary Delights: Lille's Gastronomic Offerings
Lille's culinary scene is a testament to the city's rich history and cultural diversity. I couldn't wait to explore the local flavors that define Lille's gastronomic identity. One traditional dish that immediately caught my attention was Potjevleesch, a cold meat terrine. It's a delicacy that combines various meats, such as chicken, rabbit, and pork, marinated in vinegar and spices. Served with a side of tangy pickles, it's a culinary delight that showcases Lille's Flemish heritage.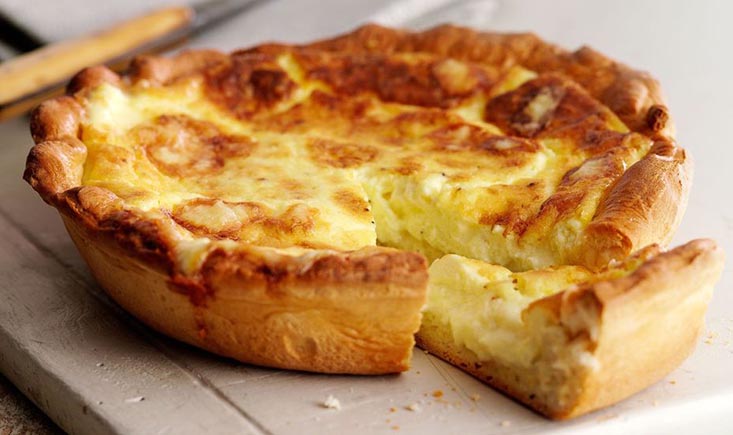 Another classic Lille dish is Waterzooi, a creamy stew made with chicken or fish. The dish's name, derived from the Dutch "zooien" (to boil), reflects its preparation method. As I savored a bowl of Chicken Waterzooi at a local bistro, I appreciated the harmony of flavors and the comforting warmth it provided. It's a dish that embodies the heart and soul of Lille's cuisine.
Waffles and Pastries: Sweet Temptations
Lille's sweet offerings are a testament to the city's love for indulgence. I couldn't resist the allure of freshly baked waffles, served piping hot from street vendors. The crisp exterior and soft, doughy interior made each bite a heavenly experience. Whether topped with powdered sugar, Nutella, or fresh strawberries, Lille's waffles were a sweet temptation I happily succumbed to.
For those with a penchant for pastries, Lille offers an array of delectable treats. The local patisseries are a treasure trove of delights, from delicate éclairs to flaky mille-feuille. I sampled a selection of pastries, each a work of art in its own right. The intricate layers, vibrant colors, and exquisite flavors were a testament to Lille's dedication to the culinary arts.
A Journey Through Lille's Markets
One of the highlights of my culinary exploration in Lille was a visit to the Marché de Wazemmes. This bustling market, held in the diverse Wazemmes neighborhood, was a feast for the senses. Stalls brimmed with fresh produce, fragrant herbs, and artisanal cheeses. The vibrant colors and lively chatter of vendors created a lively atmosphere.
I couldn't resist trying local specialties, such as Maroilles cheese, a pungent delight, and Bêtises de Cambrai, colorful candies that are a regional favorite. The market's international section offered flavors from around the world, reflecting Lille's multicultural identity.
Marché de la Vieille Bourse: Antiques and Books
Another market that piqued my interest was the Marché de la Vieille Bourse, held in the historic Vieille Bourse courtyard. This market specializes in antiques, secondhand books, and collectibles. It was a treasure trove for vintage enthusiasts like myself.
As I sifted through stacks of old books and examined vintage postcards, I felt a sense of nostalgia wash over me. Each item seemed to tell a story, and I left the market with a few cherished finds that would forever remind me of Lille.
Immersing in Local Traditions: Lille's Festivals and Events
If you have the opportunity to visit Lille during the holiday season, you're in for a magical treat. Lille's Christmas Market, known as the "Marché de Noël," transforms the city into a winter wonderland. The Grand Place is adorned with sparkling lights and festive decorations, and the air is filled with the scent of roasted chestnuts and mulled wine.
I explored the market's stalls, which offered a delightful array of artisanal gifts, seasonal treats, and handcrafted ornaments. The ice skating rink in the city center added to the festive atmosphere, and families gathered to enjoy the winter festivities. It was a heartwarming experience that reminded me of the joy of the holiday season.
The Lille Carnival: A Colorful Tradition
The Lille Carnival, known as the "Carnaval de Lille," is a vibrant celebration that dates back to the 16th century. This annual event brings the city to life with colorful parades, whimsical costumes, and lively music.
I had the pleasure of witnessing the Lille Carnival during my visit, and it was a spectacle like no other. The streets were filled with revelers in elaborate costumes, and giant papier-mâché figures towered above the crowds. It was a celebration of culture, creativity, and community spirit, and I couldn't help but join in the festivities.
Lille's Timeless Appeal
My journey through Lille's culture and history left me with a profound appreciation for this captivating city. From its historical treasures to its vibrant cultural scene and delectable cuisine, Lille offers a wealth of experiences for travelers seeking a blend of the past and present.
As I bid farewell to Lille, I carried with me not just memories of its architectural wonders and artistic marvels, but also a sense of the city's timeless appeal. Lille, with its rich heritage and dynamic culture, is a destination that invites exploration and leaves an indelible mark on the heart of every traveler.
So, whether you're drawn to history, art, gastronomy, or simply the joy of discovery, Lille beckons with open arms. It's a city where the past and present coexist in harmony, creating a cultural tapestry that's waiting to be explored.
You may also like