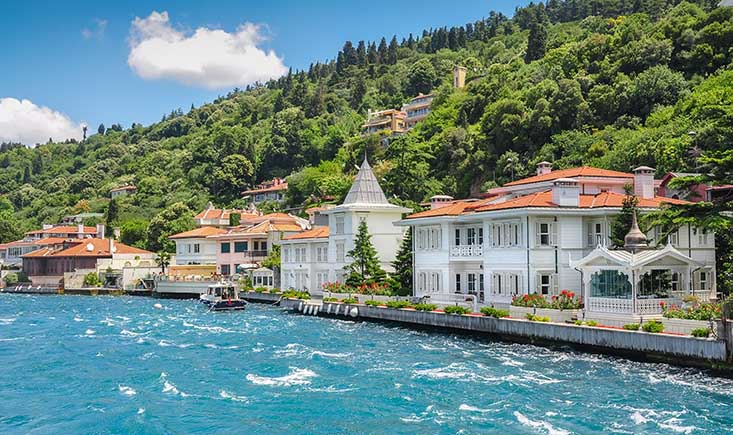 Written by Simon on 20/07/2023
Eco-Friendly Expedition: Embracing a Green Getaway in Istanbul
Sustainable Travel
In an age where sustainable travel is gaining momentum, conscientious travelers are seeking destinations that offer cultural richness alongside a commitment to environmental responsibility. Istanbul, with its blend of history, architecture, and vibrant culture, is now emerging as a destination that is not only rich in heritage but also dedicated to embracing sustainable practices.
Green Practices in Istanbul
The heart of any sustainable journey begins with understanding the efforts a destination is making to reduce its environmental footprint. Istanbul is demonstrating a growing commitment to sustainability, from reducing waste to promoting energy efficiency. Visitors will find recycling bins in public spaces, and initiatives aimed at minimizing plastic waste are gaining momentum.
Sustainable Accommodations: Where to Stay
Your choice of accommodation plays a pivotal role in supporting sustainable travel. Istanbul offers a range of eco-conscious hotels and guesthouses that have integrated eco-friendly practices. Many establishments have implemented energy-efficient lighting, water conservation measures, and waste reduction programs. Research and choose accommodations that are aligned with your sustainability values.
Public Transportation: Navigating Responsibly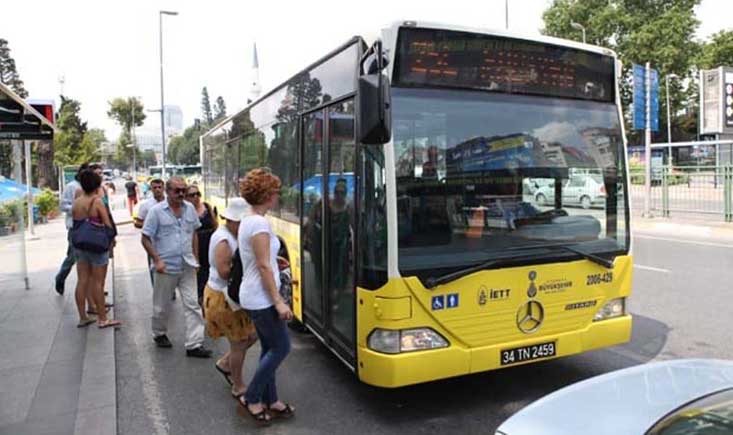 One of the most impactful ways to reduce your carbon footprint while exploring Istanbul is to opt for public transportation. The city's well-connected metro, trams, and ferries offer a convenient, affordable, and eco-friendly way to move around. By choosing public transit over private vehicles, you contribute to a reduction in air pollution and congestion.
Green Spaces: Connecting with Nature
While Istanbul is known for its historic sites, the city is also home to numerous green spaces that provide a tranquil escape. Gülhane Park, Emirgan Park, and Yıldız Park are just a few examples of urban oases where you can enjoy nature, have a picnic, or simply unwind amidst lush surroundings.
Sustainable Dining: Savoring Responsible Flavors
Istanbul's culinary scene is a gateway to experiencing sustainability in action. Seek out restaurants that prioritize locally sourced, organic ingredients, and sustainable food practices. By opting for farm-to-table dining experiences, you not only enhance your gastronomic journey but also contribute to supporting local farmers and reducing the carbon footprint associated with food transportation.
Eco-Friendly Tours: Insights into Sustainability
Delve deeper into Istanbul's sustainable initiatives by participating in eco-friendly tours. Guided walking or biking tours focusing on sustainability give you a unique perspective on the city's green projects and the efforts of local communities to create a more sustainable future.
Shopping with Purpose: Ethical Souvenirs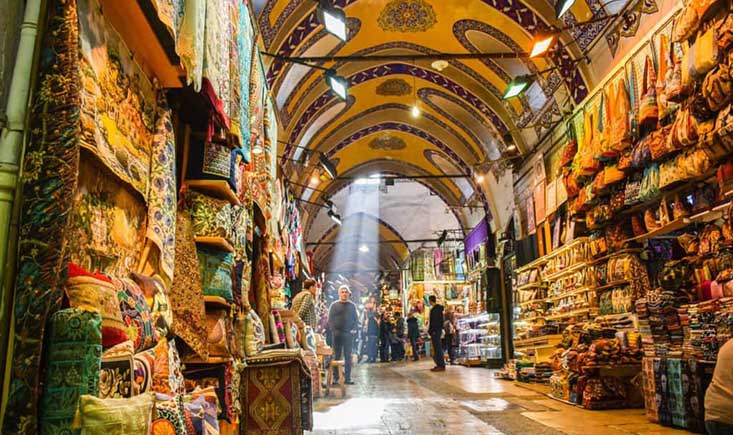 Your shopping choices can also have a positive impact on sustainability. Explore Istanbul's markets and bazaars to discover handcrafted, ethically made products that support local artisans and traditional craftsmanship. These souvenirs not only reflect the city's culture but also contribute to its economic well-being.
Waste Reduction: Traveling Responsibly
Minimize your environmental impact by adopting responsible waste reduction practices. Carry a reusable water bottle to stay hydrated, refuse single-use plastic bags, and make use of recycling bins when disposing of waste. By doing so, you contribute to reducing the plastic waste that affects both local communities and the environment.
Cultural Engagement: Embrace Local Initiatives
Engage with local sustainability initiatives during your visit to Istanbul. Attend workshops, talks, or events focused on environmental conservation and cultural preservation. Engaging with local organizations and communities allows you to gain insights into their efforts and challenges, fostering a deeper connection to the destination.
Leave No Trace: Protecting Istanbul's Heritage
Ultimately, the essence of eco-friendly travel lies in leaving a positive impact on the places you visit. As you explore Istanbul's historical sites, interact with its people, and enjoy its attractions, remember to practice responsible tourism by respecting local customs, cultural heritage, and the environment.
An eco-friendly journey in Istanbul offers not only a memorable travel experience but also a sense of purpose and fulfillment. By making mindful choices and supporting local sustainability efforts, you can contribute to the preservation of Istanbul's beauty for generations to come. As you immerse yourself in the city's culture, history, and flavors, you're creating memories that align with your values and have a positive impact on the environment. In choosing to explore Istanbul in a sustainable way, you leave behind not just footprints, but a legacy of responsible travel and a genuine connection to the city and its people.
You may also like