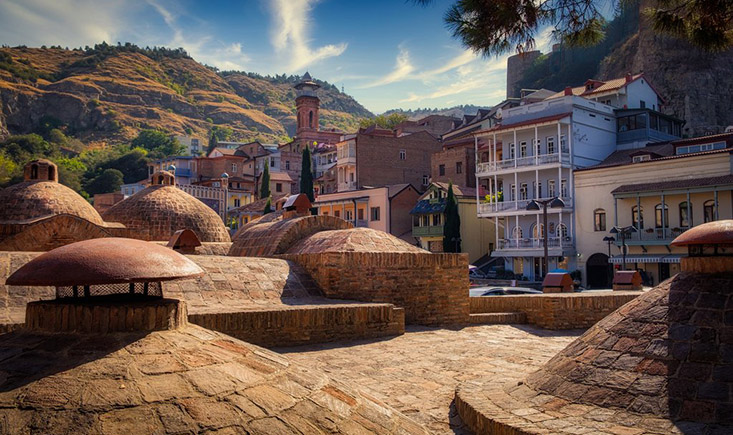 Written by Simon on 17/05/2023
A Green Journey: Embracing Eco-Friendly Travel in Tbilisi
Sustainable Travel
In an era where environmental consciousness is crucial, travelers have the opportunity to explore the world responsibly by adopting sustainable practices. Tbilisi, the capital of Georgia, presents itself as an ideal destination for those seeking an eco-friendly travel experience.
Eco-Friendly Accommodations
The foundation of an eco-friendly journey lies in your choice of accommodations. The "Stamba Hotel," an architectural marvel within a repurposed printing house, epitomizes sustainable luxury. Its commitment to environmental responsibility includes energy-efficient lighting, water-saving mechanisms, and a dedication to reducing its ecological footprint. Staying at the Stamba Hotel allows you to experience opulence while making a positive impact on the environment. To book your stay, visit the hotel's official website or reputable platforms like Booking.com, which often showcase eco-conscious lodgings.
Sustainable Transportation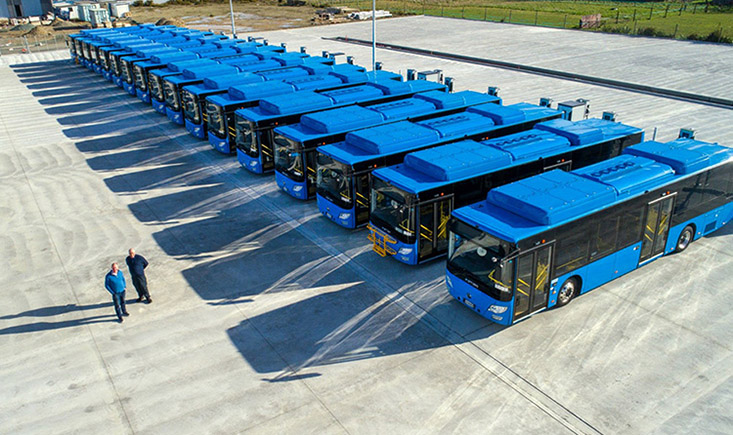 Embarking on a green journey involves selecting transportation modes that minimize carbon emissions. Tbilisi's public transportation system, encompassing buses and the metro, provides an eco-friendly alternative to private vehicles. For shorter distances, walking and cycling contribute to a reduced carbon footprint while immersing you in the city's ambiance. Consider using eco-friendly ride-sharing services that feature electric or hybrid vehicles whenever you require transportation.
Mindful Dining
Delight in Tbilisi's culinary offerings while prioritizing eco-conscious choices. Seek out eateries that emphasize local, organic, and seasonal ingredients, supporting nearby farmers and reducing the environmental impact associated with food transport. Opt for dining establishments that minimize single-use plastics and promote sustainable practices, exemplifying a holistic approach to responsible eating.
Sustainable Activities
Explore Tbilisi while aligning your activities with sustainable values. Engage in cultural explorations by visiting historical sites, local markets, and participating in community initiatives that advocate for ecological well-being. To immerse yourself further in nature, join guided nature walks that not only educate you about the region's biodiversity but also underscore the significance of conservation.
Reduce, Reuse, Recycle
Adhere to the mantra of "reduce, reuse, recycle" to make a tangible impact. Carry a reusable water bottle and shopping bag to minimize single-use plastic waste. Opt for accommodations and eateries that prioritize recycling and waste reduction, amplifying your efforts towards a sustainable footprint.
Support Local Artisans and Fair Trade
When it comes to shopping, make conscious choices by supporting local artisans and fair trade practices. By opting for items created by local craftsmen, you contribute to reducing the carbon footprint associated with mass-produced goods and directly support the livelihoods of the local community.
Leave No Trace
In your pursuit of eco-conscious travel, practice the principle of "Leave No Trace." Show respect for local customs, follow designated paths, and ensure that your waste is disposed of responsibly. By doing so, you play a pivotal role in safeguarding Tbilisi's natural allure for generations to come.
The allure of Tbilisi is magnified when experienced through the lens of eco-friendly travel. By opting for eco-conscious accommodations, selecting sustainable modes of transportation, embracing mindful dining, and participating in environmentally responsible activities, you not only indulge your wanderlust but also contribute positively to the preservation of Tbilisi's pristine landscapes. As you weave responsible travel into your exploration, remember that your journey not only nourishes your soul but also exemplifies your commitment to the planet. Let's embark on this journey together, where every step taken becomes a celebration of our bond with nature and the marvels of Tbilisi.
You may also like