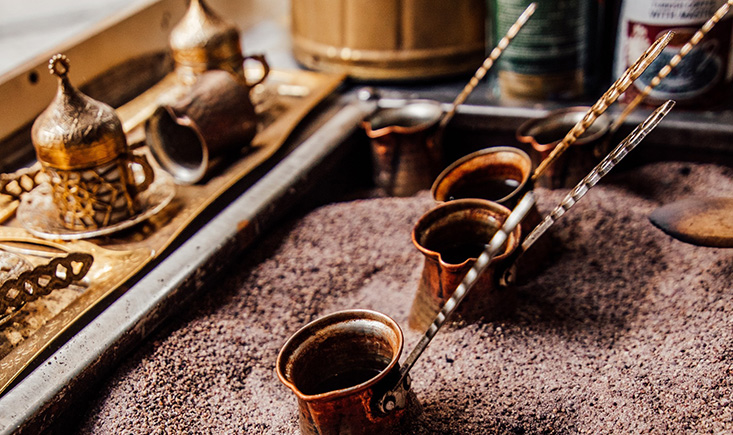 Written by Simon on 01/07/2023
Unveiling the Culinary Treasures of Istanbul: Savoring Turkey's Unique Local Delicacies
Food
Istanbul, the enchanting city that straddles two continents, offers not only a rich history and stunning architecture but also a diverse and delectable culinary landscape. With influences from the Byzantine, Ottoman, and various regional cuisines, Istanbul's food scene is a reflection of its vibrant cultural tapestry.
Meze Magic: Turkish Appetizers
The journey begins with meze, a collection of small, flavorful appetizers that tantalize the taste buds. Meze is an integral part of Turkish dining, often enjoyed with friends and family. These bite-sized delights showcase the depth of Turkish flavors and ingredients. Creamy hummus, smoky eggplant dip (baba ghanoush), and tangy ezme, a tomato and pepper dip, are just a few examples of the meze treasures waiting to be discovered.
Kebab Carnival: Savoring Skewered Delights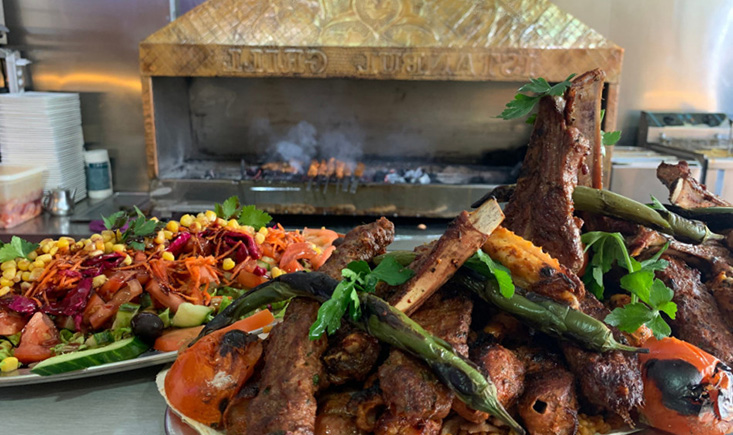 No exploration of Turkish cuisine is complete without indulging in the world-famous kebabs. From street vendors to elegant restaurants, kebabs are a beloved Turkish dish that takes many forms. Döner kebabs, thinly sliced from rotating spits, are a ubiquitous street food choice. For a more refined experience, enjoy şiş kebabs, skewered and grilled to perfection. The Adana kebab, named after the city it hails from, is a spicy minced meat delight that adds a fiery kick to your palate.
Sultan of Sweets: Delightful Desserts
Turkish desserts are a heavenly conclusion to any meal. Baklava, layers of paper-thin phyllo dough filled with chopped nuts and sweetened with honey or syrup, is a golden indulgence that is both crunchy and gooey. The intricate layers of dough and the sweetness of the filling create a harmonious symphony of flavors. Another iconic treat is the Turkish delight, known as lokum. These chewy confections come in a variety of flavors, such as rose, pomegranate, and pistachio, offering a burst of delight with each bite.
Börek Bliss: Savory Pastries
Börek, a savory pastry, is a staple of Turkish cuisine. The thin layers of dough, often brushed with butter, are filled with a variety of ingredients. Cheese, spinach, and minced meat are popular fillings that create a perfect balance of textures and flavors. Whether enjoyed as a snack on the go or a hearty breakfast option, börek's versatility makes it a comfort food for locals and a delightful discovery for travelers.
Fish Feasts: Fresh Seafood on the Bosphorus
As a city with a rich maritime history, Istanbul offers an abundance of fresh seafood options. A must-try experience is enjoying a balık ekmek, a fish sandwich served on boats along the Bosphorus. The combination of freshly grilled fish, crisp vegetables, and a squeeze of lemon creates a symphony of flavors that transports you to the sea.
Breakfast Bonanza: A Turkish Start to the Day
Turkish breakfast, or kahvaltı, is a leisurely and indulgent affair. Traditionally, it includes a variety of cheeses, olives, tomatoes, cucumbers, jams, and eggs. The spread is accompanied by freshly baked bread, strong tea, and sometimes Turkish coffee. The array of flavors and textures makes Turkish breakfast a hearty and fulfilling experience that sets the tone for the day.
Sweet Simplicity: Gözleme and Simit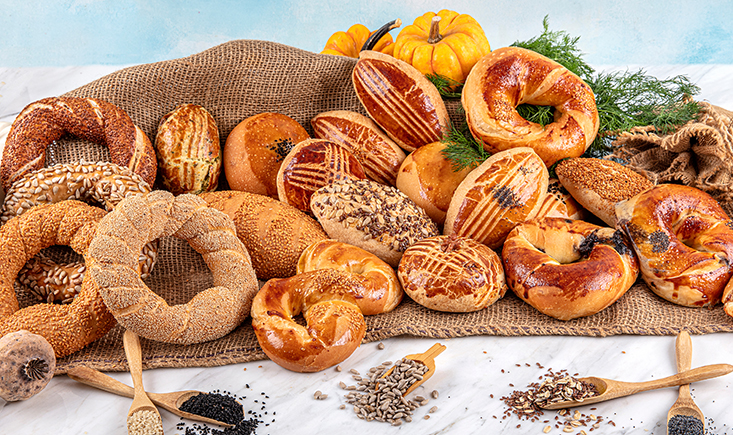 Gözleme, a traditional Anatolian dish, is a savory stuffed flatbread that is a popular street food choice. The dough is rolled thin and filled with ingredients such as cheese, spinach, and minced meat. It's then cooked on a griddle until it becomes crispy and golden, creating a satisfying contrast between the crunchy exterior and the flavorful filling. Simit, often referred to as a Turkish bagel, is a sesame-covered bread ring that is both simple and addictive.
Palate of Pide: Turkish Pizza
Pide, often referred to as Turkish pizza, is a boat-shaped flatbread that comes with an array of toppings. The dough is typically slightly thicker than traditional pizza crust, creating a soft and fluffy base. You can find a variety of pide toppings, from sucuk (spicy sausage) and kaşar cheese to ground meat and vegetables. Lahmacun, a thinner version of pide, is topped with a mixture of minced meat, vegetables, and herbs, creating a flavorful and aromatic experience.
Exotic Drinks: Turkish Tea and Coffee
Drinks are an integral part of Turkish culture and are often enjoyed in a leisurely manner while socializing. Turkish tea, or çay, is a staple and is typically served in small, tulip-shaped glasses. It's a comforting and aromatic brew that pairs well with conversations and contemplation. Turkish coffee, on the other hand, is a strong and rich brew that is often prepared with finely ground coffee beans. The coffee grounds settle at the bottom of the cup, allowing for fortune-telling rituals known as tasseography.
You may also like