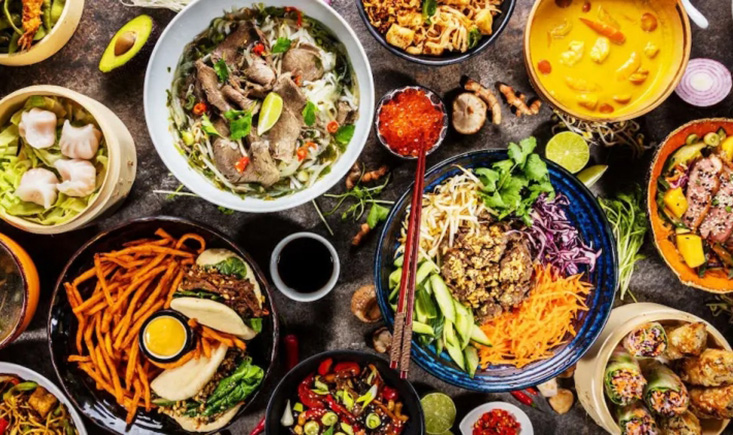 Written by Simon on 15/08/2023
Culinary Paradise: Savoring Traditional Delights and Gastronomy in Rome
Food
Rome, the eternal city, not only boasts historical splendor but also tantalizes the taste buds with its rich culinary heritage. From sumptuous pasta dishes to delectable pastries, Rome's traditional cuisine is a gastronomic journey that resonates with centuries of culture and history.
The Art of Simplicity
Roman cuisine is characterized by its simplicity and emphasis on fresh, quality ingredients. Dishes often feature a handful of components, allowing the natural flavors to shine through. The philosophy of "cucina povera," or "poor cuisine," celebrates the use of humble ingredients to create extraordinary flavors.
Roman Pasta Delights
Carbonara: The Iconic Dish
Carbonara, a quintessential Roman pasta dish, showcases the marriage of eggs, pecorino cheese, pancetta, and pepper. The result is a creamy, luscious sauce that envelops perfectly cooked pasta. The simplicity of carbonara's ingredients belies the complexity of its flavors—a true testament to Roman culinary mastery.
Amatriciana: A Taste of Tradition
Another pasta classic is Amatriciana, featuring bucatini pasta coated in a rich tomato and guanciale (cured pork jowl) sauce. This dish hails from the town of Amatrice and embodies the heartiness of Roman comfort food.
Roman Pizza and Street Food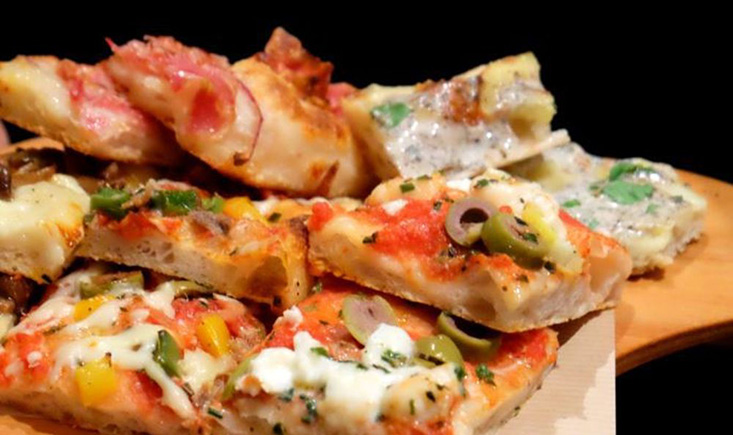 Pizza al Taglio: Slices of Heaven
Experience the joy of pizza al taglio, Rome's answer to fast and satisfying street food. Rectangular slices of freshly baked pizza are sold by weight, allowing you to sample an assortment of flavors. From classic margherita to inventive toppings, this is a must-try on-the-go delight.
Supplì: Fried Delights
Supplì, fried rice balls filled with molten mozzarella and ragù (meat sauce), exemplify Roman street food. The satisfying crunch of the exterior contrasts with the gooey interior, creating a harmonious symphony of textures and flavors.
Roman Traditions and Festivals
Artichokes in Spring
Artichokes, particularly the Romanesco variety, take center stage in spring. Roman cuisine celebrates this thistle-like vegetable with dishes like carciofi alla romana—artichokes braised with mint, garlic, and olive oil. These dishes highlight the city's connection to seasonal produce.
Exploring Local Markets
Campo de' Fiori Market
Visit Campo de' Fiori market, a bustling square filled with stalls offering fresh produce, cheeses, meats, and more. Engage with local vendors, gather ingredients, and immerse yourself in the vibrant energy of Rome's culinary culture.
Roman Sweet Temptations
Tiramisu: A Classic Indulgence
Tiramisu, a beloved dessert worldwide, originated in Italy. This luscious creation layers coffee-soaked ladyfingers with creamy mascarpone cheese, creating a delicate balance of flavors and textures that captivates the senses.
Cannoli: Sicilian Influences
While not exclusive to Rome, cannoli—a Sicilian treat—has found its place among the city's desserts. These crisp pastry shells, filled with sweet ricotta and often adorned with candied fruit or chocolate chips, offer a delightful end to a Roman meal.
Hidden Gems and Authentic Experiences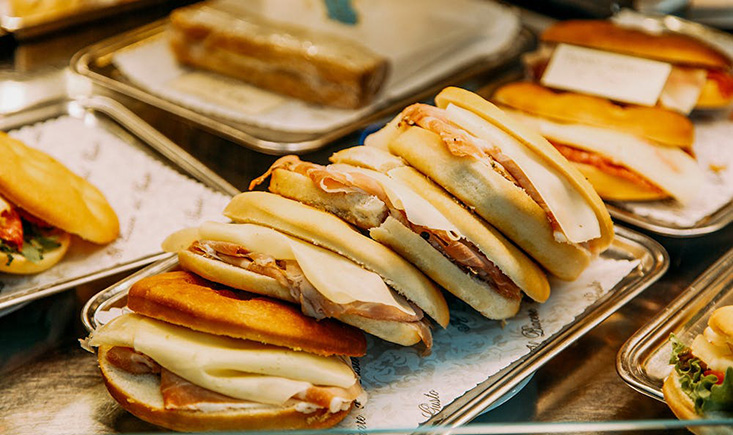 Trattorias and Osterias
Delve into the heart of Roman dining culture by visiting trattorias and osterias—local eateries that serve authentic, home-style dishes. These establishments offer a glimpse into the essence of Roman food traditions and the warmth of Italian hospitality.
Culinary Festivals and Events
Cacio e Pepe Festival
Rome hosts culinary festivals that celebrate its traditional dishes. The Cacio e Pepe Festival, dedicated to the iconic pasta dish, showcases various interpretations of this Roman delight, allowing visitors to savor the nuances of each chef's creativity.
Rome's culinary landscape is a journey through time, artfully preserving traditions while embracing innovation. With each bite of pasta, pizza, or pastry, you taste the soul of a city that reveres its culinary heritage. From the bustling markets to the cozy trattorias, Rome's gastronomic treasures offer a glimpse into its heart and soul. As you explore the ancient streets and historic sites, let the flavors of Rome guide you through an enchanting voyage of tradition, taste, and delight—a culinary paradise that will forever linger in your memories.
You may also like