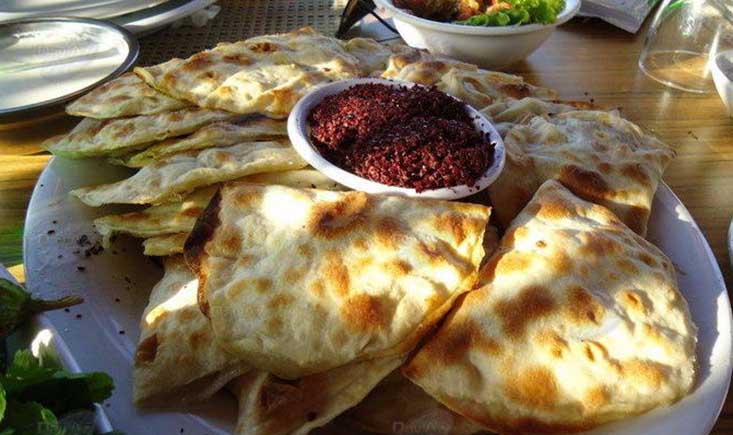 Written by Simon on 17/04/2023
Culinary Journey: Savoring the Local Delicacies of Baku
Food
Baku, the capital of Azerbaijan, is a city that beckons travelers with not only its captivating architecture and historical sites but also its diverse and delectable cuisine. The culinary landscape of Baku is a reflection of its rich history, cultural heritage, and the influences of the Silk Road.
A Melting Pot of Flavors: Azerbaijan's Culinary Diversity
Azerbaijani cuisine is a testament to the region's cultural and historical interactions. Influences from Persian, Turkish, Russian, and Middle Eastern cuisines have blended seamlessly to create a unique gastronomic experience. From aromatic herbs to rich spices, Baku's cuisine mirrors the fusion of cultures that have left their mark on the city.
Pomegranates and Saffron: Signature Ingredients
Pomegranates and saffron are emblematic of Azerbaijani cuisine, adding vibrancy and depth to dishes. Pomegranates, often called the "fruit of paradise," are used in both savory and sweet preparations. Saffron, the world's most expensive spice, infuses dishes with its distinct aroma and golden hue, a testament to the city's luxury and opulence.
Delightful Starters: Azerbaijani Appetizers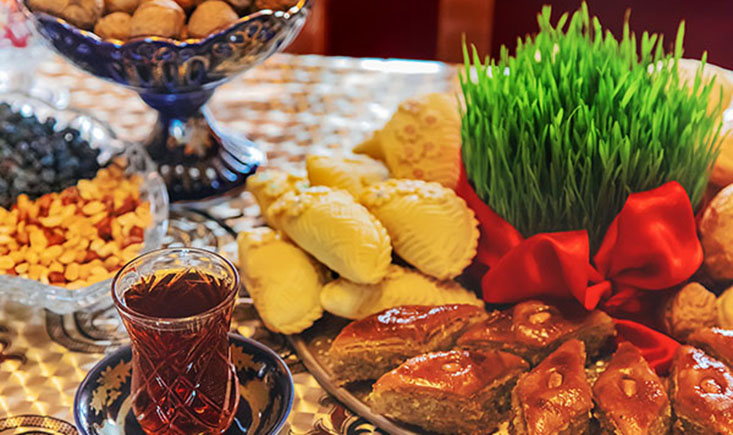 The culinary journey begins with a feast of appetizers called "plov." These small dishes encompass a range of flavors, from the tanginess of yogurt to the richness of minced meat. Traditional "dolma" are vine leaves or vegetables stuffed with a mixture of minced meat, rice, and aromatic spices.
Flame-Grilled Perfection: Azerbaijani Kebabs
Azerbaijani kebabs, known as "kebabs," are an art form in themselves. They are cooked over open flames, imparting a smoky flavor that tantalizes the senses. "Lyulya kebab," skewered ground meat, and "jigar kebab," marinated liver, are just a few variations that showcase Baku's mastery of grilling.
Savory Pastries: Qutab and Sheki Pakhlava
Azerbaijan's love affair with pastries is evident in the diversity of its offerings. "Qutab" features thin dough stuffed with minced meat, herbs, and spices. "Sheki pakhlava," a delicate dessert, reveals layers of flaky pastry and chopped nuts, soaked in fragrant sugar syrup.
Sip and Savor: Azerbaijani Teas and Sweets
Tea holds a special place in Azerbaijani culture, and "chai khana" (tea houses) are popular gathering spots. Pair your tea with a variety of sweets, including "pahlava," a nut-filled delight. Enjoy the rhythm of sipping tea and indulging in sweets as you soak in the city's atmosphere.
Baku's Culinary Hotspots: Local Restaurants and Markets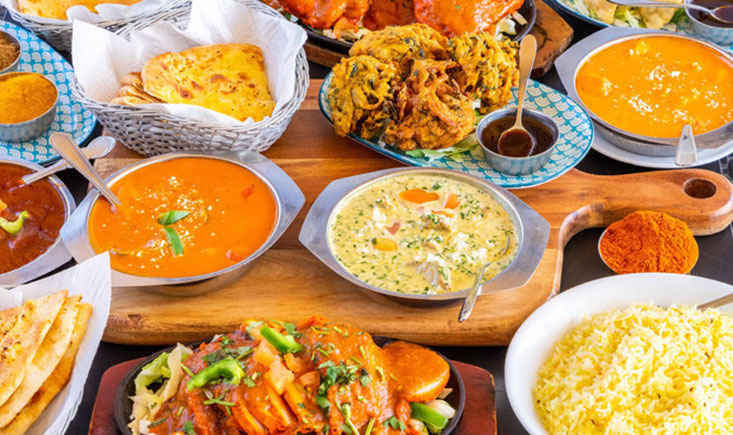 To truly experience Baku's culinary scene, venture into its bustling markets and local eateries. Taza Bazaar offers a vibrant array of fresh produce, spices, and baked goods. "Dolma," "Mangal," and "Nergiz" are local restaurants where you can savor authentic Azerbaijani flavors and immerse yourself in the city's gastronomic heritage.
The Culinary Art of Hospitality: Azerbaijani Tradition
Hospitality is a cornerstone of Azerbaijani culture, and dining is an extension of this warmth. Traditional meals are marked by their abundance and variety, reflecting the generosity and care of hosts. Embrace this cultural tradition as you engage in hearty conversations and share communal dishes.
Sustainable and Ethical Dining
As responsible travelers, consider supporting restaurants that prioritize sustainability and ethical sourcing. Many establishments in Baku are committed to working with local farmers and producers, ensuring that your culinary experience aligns with ethical and environmental values.
Taking Baku Home: Cooking Workshops and Culinary Souvenirs
Enhance your connection to Baku's cuisine by participating in cooking workshops. Learn to recreate the flavors of Baku in your own kitchen and take home the skills to prepare authentic Azerbaijani dishes. Additionally, explore local markets for unique culinary souvenirs, such as saffron and teas, to cherish the memories of your gastronomic journey.
In concluding your culinary exploration of Baku, you'll have traversed a realm of flavors that mirror the city's history, culture, and passion for delectable cuisine. Baku's dishes are more than just food; they are a testament to the city's vibrant heritage and the stories of the people who have shaped it. As you savor each bite, you'll find yourself immersed in the tale of Baku – a city that speaks through its flavors.
You may also like