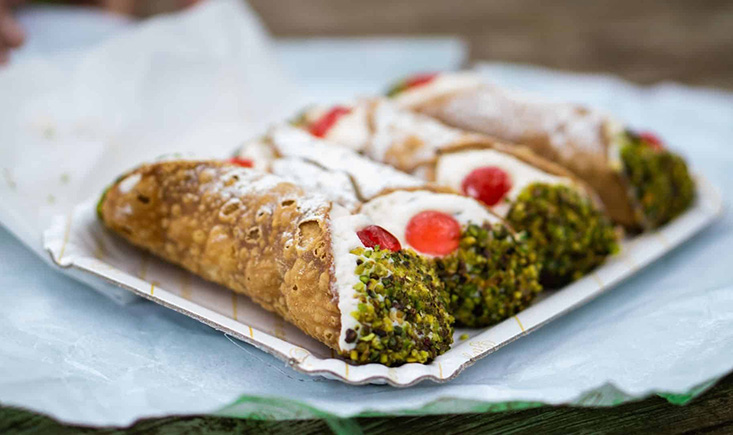 Written by Simon on 02/09/2023
Culinary Journey: Savoring Authentic Sicilian Cuisine in Catania
Food
When it comes to experiencing the essence of a destination, there's no better way than through its cuisine. In Catania, Sicily, the culinary scene is a symphony of flavors that reflect the region's rich history, cultural influences, and the bounty of the Mediterranean.
Flavors of the Sea: Seafood Delights
Mediterranean Bounty: Catania's location along the coast ensures an abundance of fresh seafood. From grilled swordfish to succulent calamari, the city's seafood offerings are a must-try for any culinary enthusiast.
Sarde a Beccafico: This iconic dish features sardines stuffed with breadcrumbs, pine nuts, raisins, and aromatic herbs. It's a delicious marriage of sweet and savory flavors.
Street Food Extravaganza: Catania's Food Markets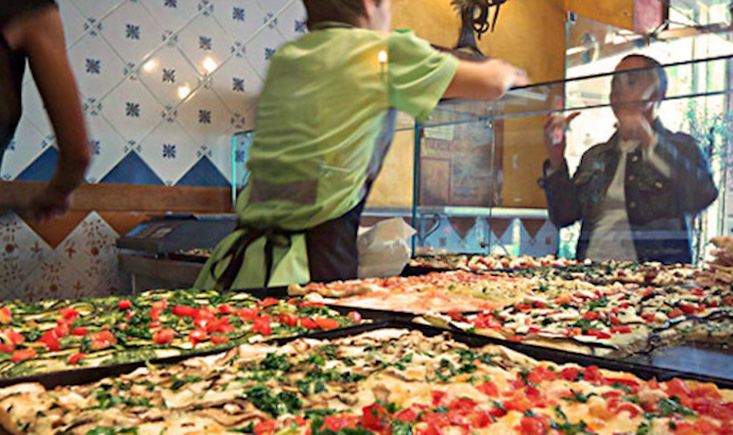 La Pescheria: This vibrant fish market is a sensory explosion of sights and smells. Explore the bustling stalls offering the day's catch, and don't miss the chance to taste seafood as fresh as it gets.
Arancini: These fried rice balls stuffed with various fillings like ragù, cheese, and peas are a popular street food that captures the essence of Sicilian comfort cuisine.
Indulge in Pasta and Pizza
Pasta alla Norma: Named after the famous opera "Norma" by Bellini, this pasta dish features eggplant, tomato sauce, ricotta salata cheese, and fresh basil. It's a harmonious blend of flavors.
Sicilian Pizza: Catania offers its take on the classic pizza, often topped with local ingredients like fresh tomatoes, olives, capers, and anchovies.
Sweet Temptations: Sicilian Desserts
Cannoli: A Sicilian classic, cannoli are crispy pastry tubes filled with creamy ricotta cheese and often garnished with candied fruit or chocolate chips.
Granita and Brioche: Experience a refreshing delight with granita—a semi-frozen dessert made from fruit juices—and pair it with a soft brioche bun.
Market to Table: Cooking Classes and Local Ingredients
Cooking Classes: Immerse yourself in Catania's culinary culture by participating in a cooking class. Learn to prepare traditional dishes using fresh local ingredients.
Visit to Orto Botanico: Explore the city's botanical garden, Orto Botanico, where you can discover a variety of herbs, fruits, and vegetables used in Sicilian cuisine.
Local Wine and Cheese Tasting
Wine Heritage: Catania's wine scene is as rich as its food. Taste local wines like Etna Rosso and Carricante, both produced from grapes grown on the slopes of Mount Etna.
Cheese Varieties: Sample Sicilian cheeses like Pecorino and Ragusano, each with its distinct flavor profile that reflects the island's diverse landscapes.
Celebrating Festivals and Food
Festa di Sant'Agata: Experience Catania's most significant religious festival, which also showcases traditional food offerings, including "Cassatelle di Sant'Agata"—sweet pastry filled with ricotta cheese and chocolate.
Fine Dining in Catania
La Sicilia in Bocca: This renowned restaurant offers an exquisite dining experience, serving creative interpretations of Sicilian dishes with a modern twist.
Ristorante Il Sale: Located in a historic building, this restaurant offers a fusion of traditional flavors and contemporary culinary techniques.
Fruits of the Land: Catania's Produce
Citrus Paradise: Catania is famous for its citrus fruits, including blood oranges and lemons. Try freshly squeezed juices or indulge in desserts featuring these zesty flavors.
Exploring Catania's Gastronomic Markets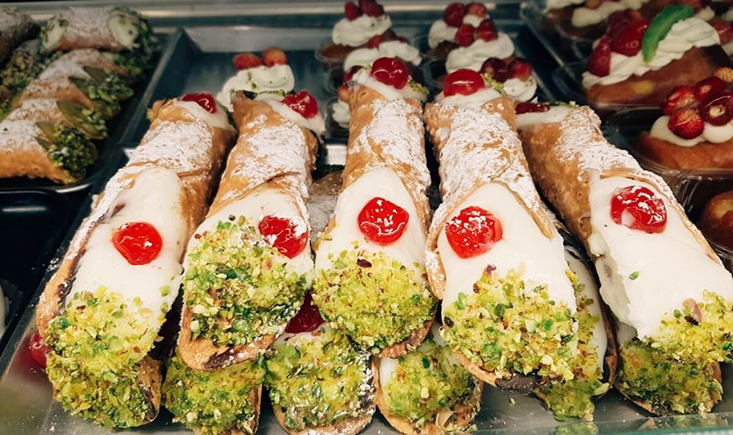 Mercato della Pescheria: This covered market is a treasure trove of local produce, from fresh seafood to fruits, vegetables, and cheeses.
Mercato di Catania: Discover a wide range of ingredients, spices, and local specialties, offering a glimpse into Sicilian culinary heritage.
Rural Traditions: Etna's Vineyards and Farms
Etna's Vineyards: Embark on a wine tour to Etna's vineyards, where you can taste exceptional wines while enjoying breathtaking views of the volcano.
Farm Visits: Explore rural estates and farms, where you can learn about traditional cheese-making, olive oil production, and the art of preserving local ingredients.
Sicilian Culinary Souvenirs
Bottled Memories: Bring home a taste of Sicily with locally produced olive oils, wines, and citrus-infused liqueurs like limoncello.
Sicilian Sweets: Purchase sweet treats like almond-based marzipan and pistachio nougat as delightful reminders of your culinary journey.
Savor the Sea: Catania's Seafood Delicacies
Grilled Swordfish: Indulge in the tender and flavorful swordfish, often served with a drizzle of olive oil and a sprinkle of fresh herbs.
Tuna Carpaccio: Experience the delicate flavors of thinly sliced tuna carpaccio, garnished with lemon, olive oil, and capers.
Catania's culinary scene is a journey through history, culture, and flavors. From indulging in fresh seafood by the sea to savoring traditional pastries in historic markets, every bite is a celebration of Sicilian heritage. Whether you're a food connoisseur or an adventurous eater, Catania offers a feast for the senses that will leave you longing for more—a truly unforgettable gastronomic adventure.
You may also like