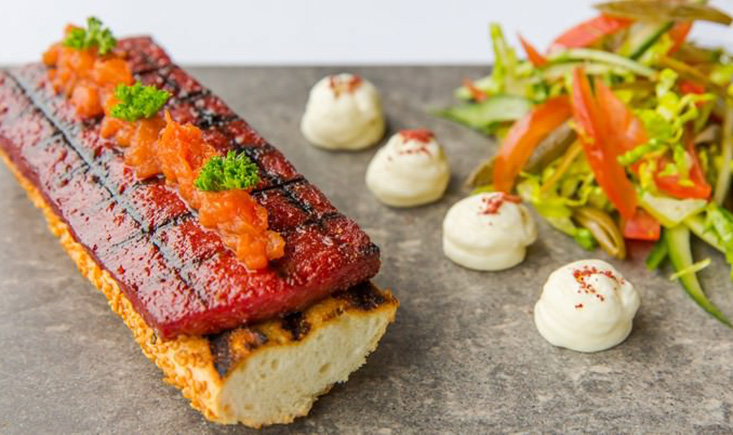 Written by Simon on 20/06/2023
Authentic Ankara Delights: Satisfy Your Taste Buds with Local Culinary Adventures
Food
Ankara, the capital city of Turkey, is a place where history and culture merge seamlessly, creating a unique and vibrant atmosphere that extends to its culinary scene. With a diverse range of traditional Turkish dishes and regional specialties, Ankara offers a culinary adventure that's sure to captivate your taste buds.
Kumpir: A Comforting Delight
One dish that stands out in Ankara's street food scene is "kumpir." This hearty meal consists of a baked potato that's been cooked to perfection, then split open and mashed with butter and cheese until it reaches a creamy consistency. What makes kumpir truly unique is the customizable toppings that are added. From olives and corn to sausages and pickles, you can create your own culinary masterpiece. The result is a satisfying and flavorful dish that's perfect for a quick bite on the go.
Mantı: Tiny Dumplings, Big Flavor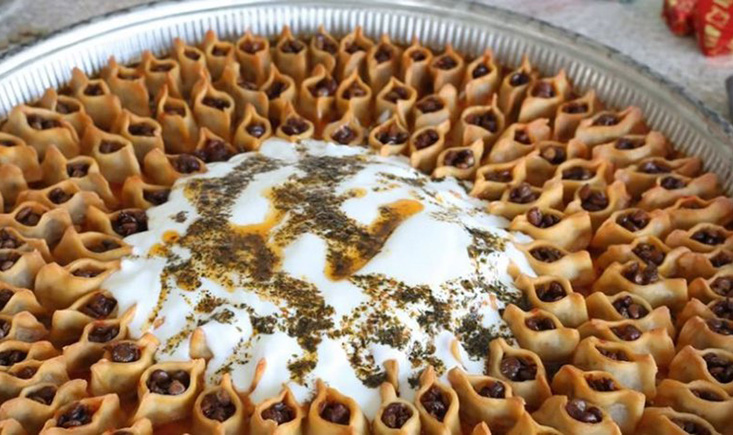 For those who appreciate the art of dumplings, "mantı" is a must-try dish in Ankara. These small, handmade dumplings are typically filled with minced meat, such as lamb or beef, and then boiled to perfection. What makes mantı truly special is the finishing touch of garlic yogurt and a drizzle of melted butter infused with red pepper flakes. The combination of tender dumplings, creamy yogurt, and spiced butter creates a taste sensation that's both comforting and exquisite.
İskender Kebab: A Culinary Symphony
No culinary journey through Ankara would be complete without indulging in an "İskender kebab." This iconic dish features layers of succulent doner kebab meat piled high on a bed of freshly baked pita bread. What elevates this kebab to a culinary masterpiece is the lavish topping of tomato sauce and melted butter. The dish is then served with a side of yogurt that balances the flavors and adds a cooling element to the rich and savory combination.
Ankara Tostu: Grilled Delight
Ankara tostu is the Turkish take on the classic grilled cheese sandwich, but with a flavorful twist. The sandwich features toasted bread that's filled with a mixture of spiced ground meat, usually beef or lamb, along with vegetables like bell peppers and tomatoes. The sandwich is then grilled to perfection, allowing the ingredients to meld together into a delicious and satisfying bite. It's a comfort food staple in Ankara that's perfect for any time of day.
Çılbır: A Breakfast Delight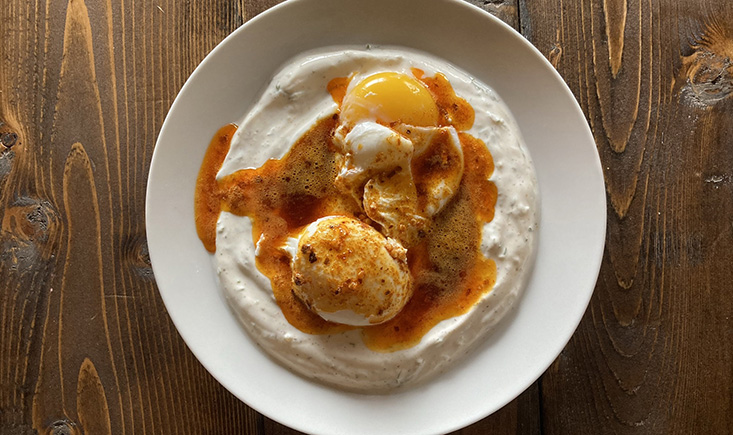 For a unique breakfast experience, look no further than "çılbır." This traditional Turkish breakfast dish consists of poached eggs placed on a bed of creamy yogurt. The dish is then drizzled with a mixture of melted butter infused with red pepper flakes. The result is a harmonious blend of textures and flavors, with the richness of the egg yolk and the creaminess of the yogurt complemented by the spiciness of the butter.
Midye Dolma: A Seafood Treat
If you're a fan of seafood, don't miss out on "midye dolma," which translates to stuffed mussels. This popular street food is a delightful combination of plump mussels filled with a flavorful mixture of spiced rice, pine nuts, and currants. The mussels are served cold and are typically enjoyed as a refreshing snack or appetizer. The combination of the tender mussel meat and the aromatic stuffing creates a burst of flavors with every bite.
Simit: The Iconic Street Food
"Simit" is a beloved Turkish street food that's often referred to as a "Turkish bagel." This circular bread, covered in sesame seeds, is a common sight in Ankara's bustling streets. It's baked to a perfect golden-brown, resulting in a crunchy exterior that contrasts beautifully with the soft and chewy interior. Simit is a versatile snack that can be enjoyed on its own or paired with a variety of spreads, making it a popular choice for locals and visitors alike.
Ankara's culinary landscape is a reflection of its rich history, diverse culture, and deep-rooted traditions. Exploring the city's local delicacies is not only a feast for the senses but also a journey into the heart and soul of the Turkish capital. From the comforting flavors of kumpir to the intricate layers of İskender kebab, each dish tells a story and provides a glimpse into the culinary heritage of Ankara.
You may also like