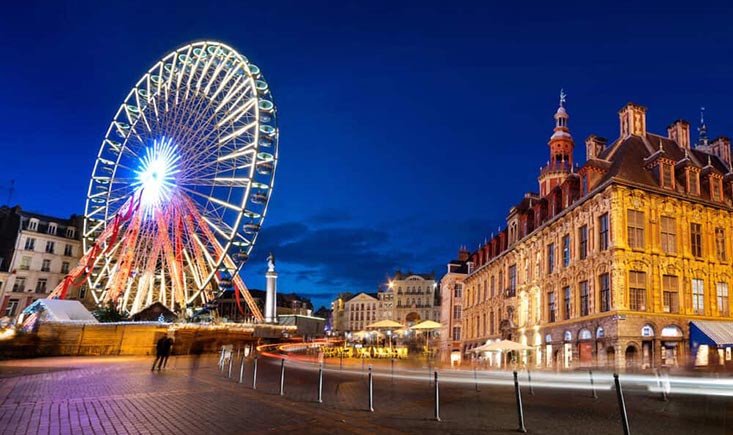 Written by Simon on 24/10/2023
Smart Travel: Budget Planning for Your Lille Trip
Budget
Lille, a charming city nestled in the northern part of France, is a destination that beckons travelers with its rich history, captivating culture, and delectable cuisine. My journey to Lille was a delightful exploration of this French gem, where I discovered that one can experience the city's wonders without breaking the bank.
From finding affordable flights to discovering wallet-friendly accommodations, from savoring mouthwatering French cuisine to exploring the city's captivating attractions, I'll provide you with the tools and knowledge to create an unforgettable and cost-effective adventure in Lille.
Join me as we embark on this journey to unravel the secrets of Lille—a city that seamlessly combines history and modernity, culture and cuisine, all while being mindful of your travel budget. Whether you're a student, a solo traveler, or a globetrotting family, Lille has something to offer everyone, and I'm here to show you how to experience it all without breaking the bank.
Setting Your Lille Budget
As I began planning my trip to Lille, the first step I took was to determine how much I should budget for the entire journey. Setting a budget is crucial to ensure that I have enough funds for all aspects of my trip, from flights and accommodation to meals and activities. Here's a detailed breakdown of the estimated costs and tips on how to set a realistic budget for your Lille adventure.
Flights: The cost of flights can vary significantly depending on your departure location, the time of year, and how early you book. I recommend using flight comparison websites like Skyscanner, Google Flights, or Kayak to find the best deals. Flexibility with your travel dates can also result in substantial savings. In my case, I booked my flight several months in advance, which allowed me to secure a reasonably priced ticket.
Accommodation: Lille offers a range of accommodation options to suit various budgets. I considered factors such as location, amenities, and reviews when choosing where to stay. If you're traveling on a tight budget, hostels, guesthouses, and budget hotels can be excellent choices. Keep in mind that booking well in advance can help you secure lower rates. I opted for a cozy guesthouse in the heart of the city, which provided comfort and convenience without breaking the bank.
Daily Expenses: To estimate daily expenses, I researched the cost of meals, local transportation, and activities in Lille. Setting a daily allowance for food, transportation, and entertainment can help you stay on track. Lille has an array of affordable dining options, and I planned to enjoy local cuisine at budget-friendly eateries and markets. Additionally, the city's efficient public transportation system made it easy to get around without overspending.
Activities and Attractions: Lille boasts numerous attractions, and many of them offer free or discounted admission on specific days or times. I made a list of the must-see sights and researched their opening hours and entrance fees. By planning my visits accordingly, I aimed to maximize my cultural experiences while minimizing expenses. The city's charming parks and gardens also provide cost-free opportunities for relaxation and exploration.
Contingency Fund: While budgeting for your trip, it's essential to allocate a portion of your funds to a contingency fund. Unexpected expenses can arise, such as medical emergencies or unforeseen transportation delays. Having a financial buffer ensures that you're prepared for any unexpected circumstances without compromising your overall budget.
Finding Affordable Flights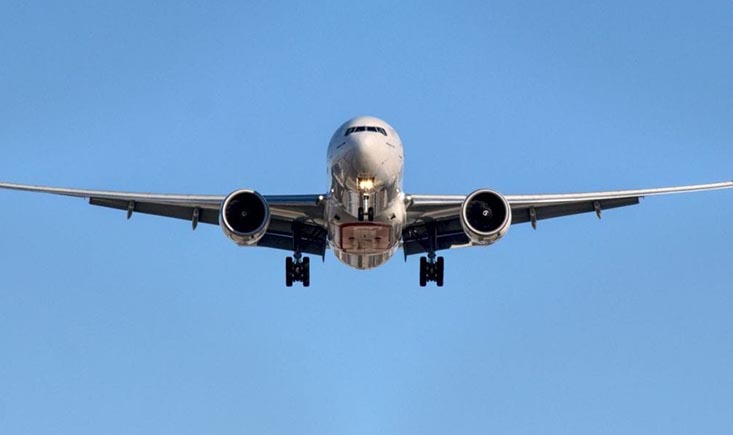 One of the most significant expenses for any traveler is the cost of flights. However, with careful planning and a bit of flexibility, you can secure affordable airfare for your trip to Lille. Here are some strategies I used to find the best flight deals:
Book in Advance: Booking your flight several months in advance can often result in more competitive prices. Airlines tend to offer lower fares for travelers who plan ahead.
Use Flight Comparison Websites: Websites like Skyscanner, Google Flights, and Kayak allow you to compare fares from different airlines and booking platforms. I found these tools invaluable for identifying the best deals.
Be Flexible with Dates: If your travel dates are flexible, consider using fare comparison features that show you the lowest fares for an entire month. This flexibility can help you identify the most cost-effective travel window.
Consider Nearby Airports: Depending on your departure location, it may be worth exploring nearby airports as departure or arrival options. Sometimes, flying into a neighboring airport and taking a short train or bus ride to Lille can save you money.
Sign Up for Fare Alerts: Subscribing to fare alert emails from airlines and travel websites can help you stay informed about special promotions and discounts. This way, you can pounce on great deals when they become available.
Travel During Off-Peak Seasons: Traveling during the shoulder or off-peak seasons can lead to significant savings. Lille is charming year-round, so consider visiting during less crowded times.
Budget-Friendly Accommodation
Once I had my flights booked, the next step was to find budget-friendly accommodation in Lille. The city offers a range of options to suit different preferences and budgets. Here's how I went about selecting affordable lodging:
Determine Your Priorities: Before choosing accommodation, consider your priorities. Are you looking for a central location, comfortable amenities, or a unique experience? Understanding your preferences will help you narrow down your choices.
Hostels and Guesthouses: Lille has several hostels and guesthouses that cater to budget-conscious travelers. These establishments often provide dormitory-style rooms or private rooms at lower rates than traditional hotels.
Budget Hotels: Budget hotels in Lille offer a comfortable stay without breaking the bank. Many of them provide essential amenities like Wi-Fi and breakfast. Booking well in advance can result in lower rates.
Vacation Rentals: Platforms like Airbnb and Vrbo offer vacation rentals in Lille. Renting a private apartment or room can be an excellent choice, especially for groups or travelers looking for a home-away-from-home experience.
Location Matters: Consider the location of your accommodation. Staying in the city center can be convenient for exploring Lille's attractions on foot, but it may come at a higher cost. If you're comfortable with public transportation, you can find more affordable options slightly outside the city center.
Read Reviews: Reading reviews from previous guests can provide valuable insights into the quality and service of a particular accommodation. Look for properties with positive feedback regarding cleanliness, staff, and value for money.
Book Directly: Sometimes, booking directly through the hotel's website can lead to additional discounts or perks. It's worth checking if the property offers any promotions for direct bookings.
Getting Around Lille on a Budget
Once I arrived in Lille, I wanted to explore the city while keeping transportation costs in check. Lille's efficient public transportation system made it easy to get around without overspending:
Lille's Metro and Tram: The city boasts an excellent metro and tram system that connects key neighborhoods and attractions. Purchasing a metro pass for your stay can be cost-effective, especially if you plan to use public transportation frequently.
Walking: Lille is a pedestrian-friendly city with many attractions located within walking distance of each other. Exploring on foot not only saves money but also allows you to soak in the city's charm and discover hidden gems.
Bicycle Rentals: Lille offers a bicycle rental system known as "V'Lille." Renting a bike can be an enjoyable and budget-friendly way to explore the city. Many cycling paths are available for safe and scenic rides.
Transportation Passes: Consider purchasing transportation passes or cards that offer unlimited travel for a fixed duration. These passes can be especially beneficial for tourists who plan to use public transportation extensively.
Savoring Lille's Affordable Cuisine
One of the highlights of my trip to Lille was savoring its delicious yet budget-friendly cuisine. The city is known for its culinary delights, and you don't need to spend a fortune to enjoy them: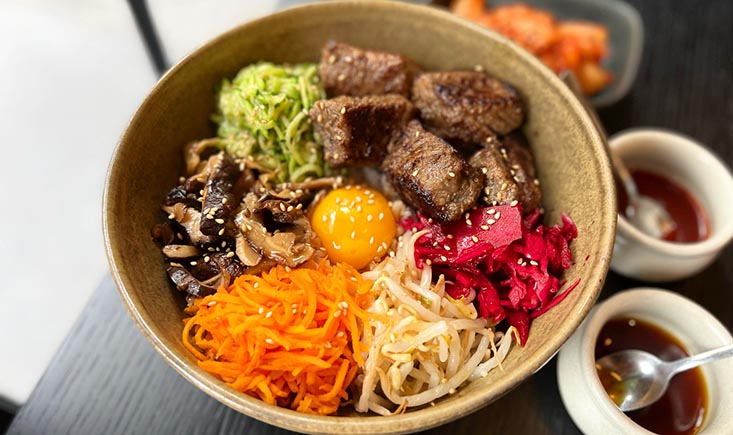 Local Markets: Lille's markets, such as Wazemmes Market, offer a delightful array of fresh produce, cheeses, meats, and baked goods. Exploring these markets is a feast for the senses, and you can assemble a budget-friendly picnic or grab a quick, affordable meal.
Budget Eateries: Lille has numerous budget-friendly eateries, including cafés, bistros, and bakeries. You can enjoy a croissant and coffee for breakfast, indulge in a savory crepe for lunch, and savor a traditional Flemish stew for dinner—all without straining your budget.
Street Food: Keep an eye out for street food stalls and food trucks, especially during festivals and events. They often offer delicious local specialties at reasonable prices. Moules-frites (mussels and fries) and waffles are must-try street foods.
Daily Menus: Many restaurants in Lille offer "formules" or daily menus that include a starter, main course, and dessert at a fixed price. These menus provide excellent value and allow you to experience a variety of dishes.
BYOB Restaurants: Some restaurants in Lille allow you to bring your wine or beer, which can significantly reduce your dining costs. Check with the restaurant in advance if they offer this option.
Budget-Friendly Activities and Attractions
Lille offers a wealth of budget-friendly activities and attractions for travelers. I made the most of my visit without overspending by exploring these cost-effective options:
Free Museums: Lille boasts several museums with free admission, including the Palais des Beaux-Arts. Exploring the city's art and history is not only culturally enriching but also budget-friendly.
Parc de la Citadelle: This beautiful park is perfect for a leisurely stroll or a picnic. It's a peaceful oasis where you can enjoy nature without spending a dime.
Grand Place and Vieille Bourse: Wander around the picturesque Grand Place and explore the Vieille Bourse, a stunning 17th-century building known for its book market. These attractions offer architectural charm and are free to visit.
Festivals and Events: Check if there are any festivals or events taking place during your visit. Lille hosts various cultural events throughout the year, many of which are free to attend.
City Pass: Consider purchasing a Lille City Pass, which provides discounts on attractions, guided tours, and public transportation. It can be a cost-effective way to explore the city's offerings.
Money-Saving Travel Tips
In my quest to make the most of my budget, I employed several money-saving travel tips:
Use Local SIM Cards: Purchasing a local SIM card can save you money on international roaming charges. Having a local number also comes in handy for making reservations or booking tours.
Water Bottle and Refill Stations: Invest in a reusable water bottle and take advantage of public refill stations. This not only reduces plastic waste but also saves you money on buying bottled water.
Picnics and Snacks: Packing snacks and having picnics in parks or squares is an excellent way to save on dining costs during the day.
Student and Youth Discounts: If you're a student or a young traveler, be sure to carry your ID. Many attractions and transportation services offer discounted rates for students and youth.
Visit Tourist Information Centers: Tourist information centers in Lille can provide maps, brochures, and valuable tips on free or discounted activities. They can also help you make the most of your budget.
My journey to Lille was a delightful blend of culture, cuisine, and cost-effective exploration. With careful planning, budget-conscious choices, and a sense of adventure, I was able to experience the best of this charming French city without breaking the bank.
Lille's affordability extends to its culinary scene, where I savored local flavors and international delights without straining my budget. Exploring the city's rich history and artistic treasures was equally accessible, thanks to its many free or budget-friendly attractions.
By setting a realistic budget, finding affordable flights and accommodation, and making use of public transportation, I discovered that Lille is a destination where you can savor the finer things in life without the hefty price tag.
Remember, a well-planned budget trip to Lille allows you to immerse yourself in its culture, history, and culinary delights while ensuring that every penny you spend is truly worth it.
You may also like