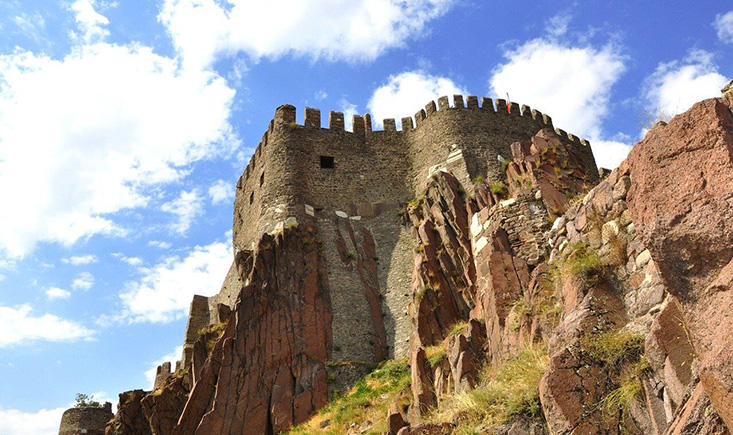 Written by Simon on 15/06/2023
Smart Spending: Managing Expenses for a Value-Packed Trip to Ankara
Budget
Traveling to Ankara, the captivating capital of Turkey, offers an opportunity to immerse yourself in a world of culture, history, and culinary delights. While experiencing the city's many attractions, it's important to ensure that you make the most of your journey without straining your budget.
Setting a Realistic Budget
Research Accommodation: Your journey begins with finding suitable accommodation that fits your budget. While Ankara boasts luxury hotels, consider budget-friendly options such as guesthouses or hostels located in central areas. Online booking platforms like Booking.com or Airbnb can help you compare prices and amenities.
Transportation Costs: Research the city's transportation options to determine the most cost-effective way to get around. Ankara has an efficient public transportation system, including buses and metro lines, which offer affordable fares. Consider purchasing a transportation card for discounted rates.
Dining Choices: Ankara's culinary scene is rich and diverse, and you can explore it without overspending. Investigate local eateries, cafes, and street food vendors. Platforms like TripAdvisor or Yelp can provide insights into budget-friendly dining options.
Planning Free and Low-Cost Activities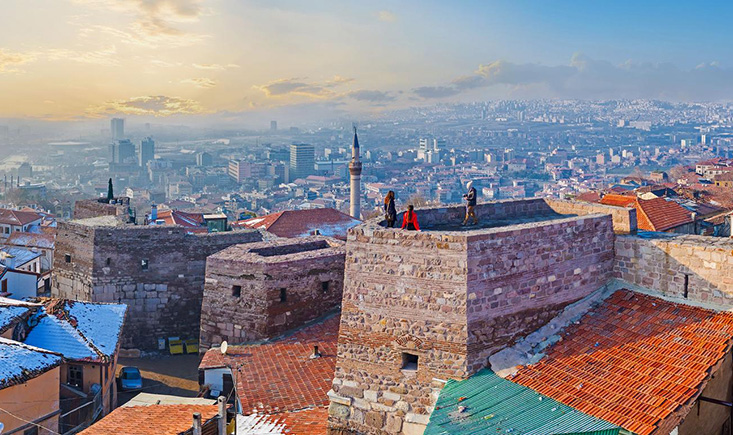 Public Parks and Green Spaces: Ankara is adorned with beautiful parks like Gençlik Park and Seğmenler Park, providing tranquil settings for leisurely walks and picnics. These spots are perfect for unwinding without spending money.
Cultural and Historical Sites: Delve into Ankara's history by visiting museums and landmarks. Some attractions offer free entry on specific days or times. Research the schedule to make the most of these opportunities.
Local Markets and Bazaars: Hamamönü and Samanpazarı are charming markets where you can enjoy browsing handmade crafts and local products. Engage with artisans and find unique souvenirs without exceeding your budget.
Savoring Local Cuisine on a Budget
Street Food Exploration: Sampling street food is an excellent way to enjoy local flavors without spending excessively. Try simit (sesame-covered bread), gözleme (stuffed flatbread), and other delectable treats from vendors around the city.
Budget-Friendly Restaurants: Embrace the local culture by dining at traditional eateries that offer affordable menus. Opt for set meals to experience a variety of dishes without breaking the bank.
Strategies for Cost-Effective Transportation
Public Transportation Passes: Ankara's transportation system is convenient and cost-effective. Invest in a transportation card that allows you to travel on buses, trams, and metro lines at reduced rates. This card can be recharged as needed.
Walking Exploration: Ankara's compact layout makes it conducive to exploring on foot. Wander through historic neighborhoods and absorb the city's ambiance while saving on transportation costs.
Maximizing Sightseeing Opportunities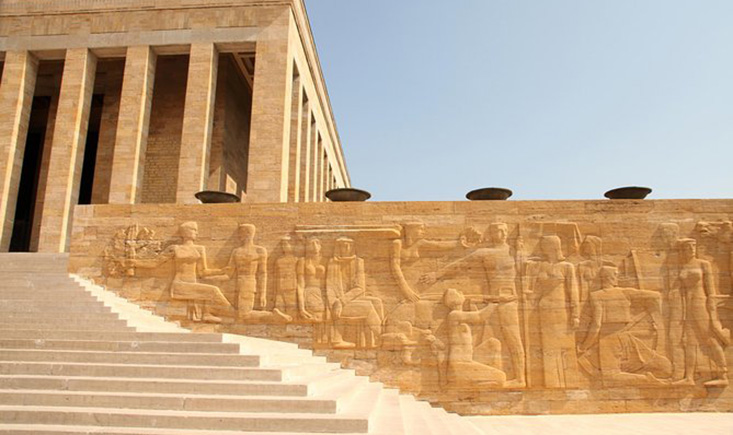 Guided Walking Tours: Joining free walking tours led by knowledgeable local guides is an engaging way to learn about Ankara's history and culture. These tours often offer insider tips for budget-friendly experiences.
Combo Tickets: Some attractions offer combined tickets, enabling you to visit multiple sites at a discounted rate. Plan your itinerary to take advantage of these packages and experience more for less.
Thoughtful Shopping Choices
Local Markets: Support local artisans by shopping for souvenirs and handcrafted items at markets like Hamamönü and Samanpazarı. These markets are excellent for unique finds.
Budget-Friendly Souvenirs: Opt for smaller keepsakes such as keychains, magnets, or local sweets to bring home a piece of Ankara without straining your budget.
Being Cautious of Additional Costs
ATM Fees and Currency Exchange: When withdrawing cash or exchanging currency, be mindful of potential fees. Research options that offer competitive rates and minimize extra charges.
Bottled Water and Snacks: Staying hydrated and having light snacks on hand can help you avoid impulsive purchases while exploring. Use a reusable water bottle to reduce costs and environmental impact.
Embarking on a journey to Ankara doesn't require compromising on experiences due to budget constraints. By approaching your trip with practicality and savvy planning, you can enjoy the city's cultural richness, historical significance, and delightful cuisine without overspending. From discovering affordable dining options to exploring free attractions and utilizing public transportation, Ankara offers a plethora of opportunities for a value-packed adventure. By implementing these strategies, your journey will be a balance of exploration and financial prudence, ensuring that your memories of Ankara remain unforgettable without stretching your budget.
You may also like