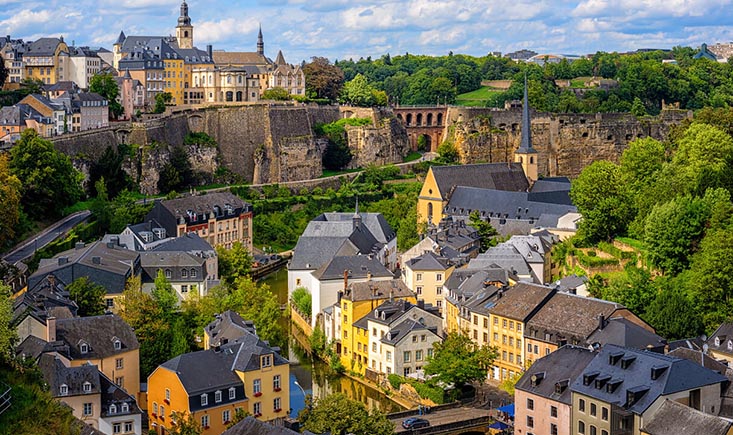 Written by Simon on 11/09/2023
Budget Planning for Luxembourg Travel: Making Every Penny Count
Budget
Luxembourg, although a beautiful and charming destination, can be expensive. However, with the right approach, you can enjoy every moment without worrying about your wallet.
Determine Your Budget
The first step in planning a budget-friendly trip to Luxembourg is to determine your budget. You need to decide how much you're willing to spend overall and break it down into categories, such as flights, accommodation, food, activities, and miscellaneous expenses. Having a clear budget in mind will help you make informed decisions throughout your trip.
Set Realistic Goals
Luxembourg offers a wide range of experiences, from exploring historic castles to indulging in gourmet cuisine. Setting realistic goals for your trip is essential. You might not be able to do and see everything, but with careful planning, you can focus on what matters most to you.
Be Flexible with Travel Dates
Flexibility with your travel dates can save you a significant amount of money. Flights and accommodation costs can vary greatly depending on the time of year and day of the week. Consider traveling during the shoulder seasons (spring and fall) to take advantage of lower prices and fewer crowds.
Research and Plan Ahead
Research is your best friend when it comes to budget travel. Use travel websites, forums, and social media groups to gather information about affordable options in Luxembourg. Make a list of the attractions you want to visit and check their opening hours and admission fees.
Flights to Luxembourg – Navigating the Sky for Savings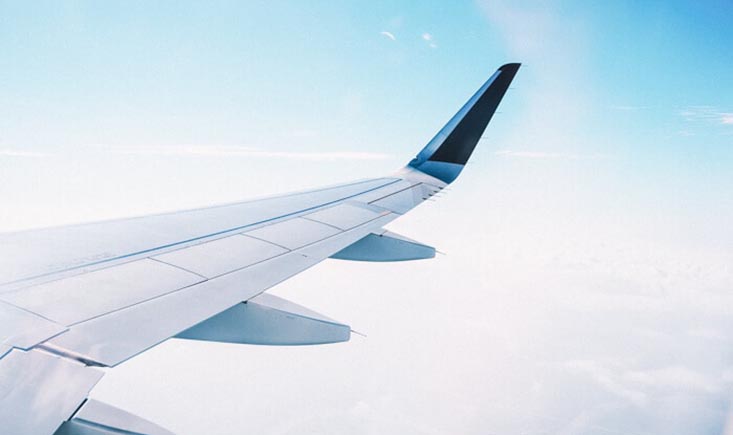 Getting to Luxembourg is your first significant expense, but it doesn't have to be overwhelming. Let me share my experiences and strategies for finding budget-friendly flights to this beautiful European destination.
Book in Advance
Booking your flights well in advance is a tried-and-true strategy for securing better deals. Airlines often offer lower prices for tickets purchased several months ahead of your travel dates.
Be Flexible with Airports
Consider being flexible with your departure and arrival airports. While Luxembourg Airport (Findel Airport) is the primary gateway, nearby airports in neighboring countries, such as Frankfurt-Hahn Airport in Germany and Brussels Charleroi Airport in Belgium, may offer cheaper flights. Although they require additional travel to reach Luxembourg, the savings can be substantial.
Explore Budget Airlines
Budget airlines like Ryanair and Wizz Air frequently offer competitive prices to Luxembourg. However, be mindful of additional fees for baggage and other services. It's crucial to read the fine print and calculate the total cost.
Use Flight Comparison Websites
Flight comparison websites, such as Skyscanner and Google Flights, can be powerful tools in your quest for affordable airfare. They allow you to compare prices from various airlines and travel agencies, helping you find the best deals.
Consider Layovers
If you're willing to invest a bit more time in your journey, flights with layovers can often be cheaper than direct ones. Connecting flights might require more travel time but can lead to significant savings.
On my recent trip to Luxembourg, I used a combination of these strategies to find an affordable flight. I booked my tickets several months in advance, remained flexible with my travel dates, and opted for a budget airline with a layover. While the journey took a bit longer, the savings allowed me to allocate more funds to experiences within Luxembourg.
Sleeping on a Budget: Choosing the Right Place to Stay
Accommodation can be one of the most significant expenses during your trip.
Hostels: Affordable and Social
Hostels are a popular choice for budget-conscious travelers, and Luxembourg offers several excellent options. Staying in a hostel not only saves you money but also provides the opportunity to meet fellow travelers from around the world.
Guesthouses: Cozy and Charming
Guesthouses, often family-run, offer a cozy and authentic experience. While they may not be as cheap as hostels, they provide comfort and personalized service that can be worth the slightly higher cost.
Boutique Hotels: Affordable Luxury
Luxembourg boasts charming boutique hotels that provide a taste of luxury without the exorbitant price tag. These hotels often feature unique designs and offer competitive rates, especially during the offseason.
During my stay in Luxembourg, I explored different types of accommodation. In Luxembourg City, I opted for a boutique hotel that combined affordability with luxury. The personalized service and stylish ambiance enhanced my overall experience without straining my budget. In smaller towns, I stayed in charming guesthouses, which offered a warm and welcoming atmosphere. For solo travelers or those seeking a social experience, the city's hostels provide an excellent balance between cost and camaraderie.
Culinary Adventures on a Budget: Discovering Luxembourg's Food Scene
Luxembourg's culinary scene is a delightful mix of French and German influences, and exploring it can be a memorable part of your trip.
Traditional Bistros: Affordable Luxembourger Cuisine
Traditional Luxembourgish bistros offer hearty and reasonably priced meals. Dishes like Judd mat Gaardebounen (smoked pork neck with broad beans) and Friture de la Moselle (small fried fish) are must-tries that won't strain your budget.
Food Markets: Savory Street Eats
Food markets are an excellent way to sample local flavors at affordable prices. Luxembourg City's markets, such as the Place Guillaume II Market, feature stalls selling fresh produce, artisanal cheeses, and ready-to-eat snacks.
Street Food: Quick and Delicious Bites
Luxembourg's street food scene is growing, and you can find delicious snacks and quick meals without breaking the bank. Look for stands selling kebabs, waffles, and other portable treats.
Prix Fixe Menus: Affordable Gourmet Dining
Many restaurants in Luxembourg offer prix fixe menus for lunch, which include several courses at a fixed price. This is an excellent way to enjoy gourmet dining at a fraction of the cost.
Picnics: Al Fresco Dining on a Budget
One of my favorite budget-friendly dining experiences in Luxembourg was having a picnic in one of the country's beautiful parks. You can pick up fresh ingredients at local markets and enjoy a meal outdoors.
Luxembourg's culinary scene pleasantly surprised me with its affordability. I dined in traditional bistros, sampled street food, and even treated myself to a prix fixe menu at a Michelin-starred restaurant for lunch, which was surprisingly affordable compared to dinner prices. However, one of my most cherished dining experiences was having a picnic in the enchanting Pétrusse Valley Park, surrounded by lush greenery and the sounds of nature.
Getting Around Luxembourg – Budget-Friendly Transportation
Exploring Luxembourg's charming cities and picturesque countryside is a must.
Public Transportation: Efficient and Cost-Effective
Luxembourg's public transportation system is known for its efficiency and affordability. Trains and buses connect cities and towns, making it easy to explore the country without the need for a rental car.
Luxembourg Card: Your Key to Savings
The Luxembourg Card is a valuable tool for budget travelers. It provides free access to many museums and discounts on public transportation. It's available for different durations, making it a convenient choice for various trip lengths.
Walking Tours: Explore on Foot
One of the best ways to discover Luxembourg's cities is on foot. Guided walking tours are often budget-friendly and provide insights into the country's history and culture.
During my visit, I made extensive use of Luxembourg's public transportation system, which was both efficient and cost-effective. The trains and buses provided a convenient way to explore the country's charming towns and picturesque landscapes. I also found the Luxembourg Card to be an excellent value, granting me access to museums and discounts on transportation. However, some of my most memorable moments were on guided walking tours, where knowledgeable guides shared the stories behind Luxembourg's historic sites.
Exploring Luxembourg's Free and Low-Cost Attractions
Luxembourg offers a plethora of free and low-cost attractions that allow you to immerse yourself in its culture and natural beauty.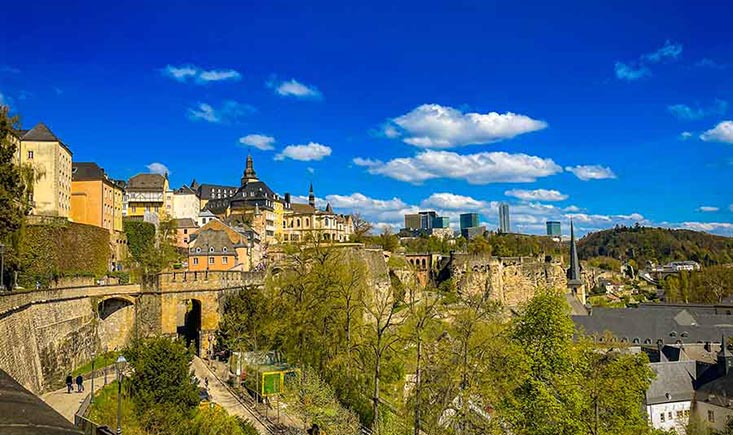 The Old Quarters: Historic Charm
Luxembourg City's Old Quarters, a UNESCO World Heritage site, are a delight to explore on foot. Stroll through cobbled streets, admire centuries-old architecture, and soak in the city's rich history.
Castles and Fortresses: A Glimpse into the Past
Luxembourg is dotted with magnificent castles and fortresses, many of which offer free or low-cost admission. Vianden Castle, perched on a hilltop, and Bock Casemates, an underground fortress, are must-visit sites.
Nature Trails: Breathtaking Scenery
Luxembourg's natural beauty shines through its extensive network of hiking trails. The Mullerthal Trail, also known as "Little Switzerland," is a hiker's paradise, with lush forests, rock formations, and waterfalls.
Museums and Cultural Centers: Art and History
While some museums charge admission, many cultural institutions in Luxembourg offer free entry on specific days or times. The National Museum of History and Art is one such venue.
Exploring Luxembourg's free and low-cost attractions was a highlight of my trip. Wandering through the Old Quarters of Luxembourg City felt like stepping back in time, and the panoramic views from Vianden Castle were breathtaking. Hiking in Mullerthal provided me with a deep connection to nature, and I was pleasantly surprised by the rich history and art collections in museums and cultural centers.
Unveiling Luxembourg's Secrets: Unique Experiences on a Budget
Luxembourg is full of hidden gems and off-the-beaten-path adventures waiting to be discovered. In this chapter, I'll share some lesser-known but unforgettable experiences that won't strain your budget.
The Little Switzerland: Echternach and Berdorf
While Mullerthal Trail is well-known, the towns of Echternach and Berdorf, often called "Little Switzerland," offer picturesque charm and hiking opportunities without the crowds.
The Red Rock Region: Esch-sur-Sûre
Esch-sur-Sûre, with its iconic red castle perched on a hill overlooking a serene lake, is a postcard-worthy destination. Explore the castle ruins and enjoy a peaceful day by the water.
Wine Tasting in Moselle Valley
The Moselle Valley, known for its vineyards and wine production, is an excellent destination for wine enthusiasts. You can visit local wineries and enjoy tastings without breaking the bank.
The Secret Garden: Parc Merveilleux
Parc Merveilleux, located in Bettembourg, is a delightful family-friendly attraction with gardens, a mini zoo, and fairytale-themed areas. It offers affordable admission and is perfect for a day of fun.
Venturing off the beaten path in Luxembourg led me to some of the most memorable moments of my trip. Echternach and Berdorf were true hidden gems, offering stunning natural beauty and tranquility. Exploring the red castle in Esch-sur-Sûre felt like stepping into a fairytale, and wine tasting in the Moselle Valley introduced me to Luxembourg's rich wine culture. Parc Merveilleux was a delightful surprise, and I was enchanted by its whimsical gardens and charming animal encounters.
Budget-Friendly Travel Tips for Luxembourg
From dining strategies to free tours, these insights will help you have an unforgettable experience without overspending.
Meal Deals: Lunchtime Savings
As mentioned earlier, many restaurants offer affordable prix fixe menus for lunch. This is an excellent way to enjoy Luxembourg's gourmet cuisine without the hefty dinner price tag.
Free Tours: Guided Insights
Don't miss out on free guided tours offered by the Luxembourg City Tourist Office. They cover various themes, including history, architecture, and culture. It's an excellent way to learn more about the city.
BYOB (Bring Your Own Bottle): Picnics and Water
Consider bringing a reusable water bottle and snacks with you when exploring. This not only helps you stay hydrated and energized but also saves money on purchasing beverages and snacks on the go.
Public Parks: Outdoor Recreation
Luxembourg's public parks and green spaces are perfect for picnics, leisurely walks, and enjoying the fresh air. They offer a peaceful escape from the city's hustle and bustle.
Travel Insurance: Peace of Mind
While it may seem counterintuitive, investing in travel insurance can be a smart move. It provides peace of mind in case of unexpected events, such as trip cancellations or medical emergencies, potentially saving you money in the long run.
Shop Smart: Souvenirs and Gifts
If you want to bring back souvenirs, consider shopping at local markets or boutiques for unique and affordable gifts. Avoid tourist traps, where prices may be inflated.
These budget-friendly travel tips enhanced my experience in Luxembourg. Enjoying prix fixe menus for lunch allowed me to savor gourmet meals without the expense. Joining free guided tours provided valuable insights into the city's history and culture. Bringing my reusable water bottle and snacks saved me money on-the-go, and I found solace in Luxembourg's beautiful public parks. While I didn't need to use travel insurance, having it provided peace of mind throughout my journey.
Luxembourg's Beauty Awaits: A Budget-Friendly Adventure
From its stunning natural landscapes to its rich cultural heritage, this European gem has much to offer without straining your wallet. With careful planning, smart savings, and an adventurous spirit, you can explore Luxembourg's hidden treasures, savor its delicious cuisine, and make unforgettable memories, all while staying within your budget.
Remember to set realistic goals, be flexible with your travel plans, and take advantage of budget-friendly options such as public transportation and free attractions.
You may also like