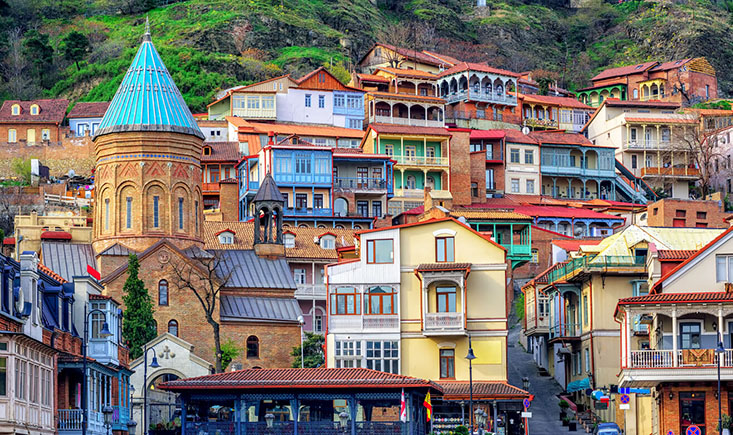 Written by Simon on 02/05/2023
Budget-Friendly Travel in Tbilisi: How to Plan an Affordable Trip
Budget
Tbilisi, the capital of Georgia, is a city of history, culture, and stunning landscapes. Tbilisi offers a wealth of experiences that cater to budget-conscious travelers while ensuring an enjoyable and fulfilling journey.
Choosing Affordable Accommodation: Hostels and Guesthouses
Accommodation often constitutes a significant portion of a travel budget. In Tbilisi, you'll find a variety of affordable options, ranging from budget hotels to cozy hostels and guesthouses. Staying in a hostel not only offers you a comfortable place to sleep but also provides an opportunity to interact with fellow travelers. Many hostels are strategically situated in the city center, allowing you to save on transportation costs while conveniently accessing Tbilisi's main attractions.
Sampling Local Cuisine: Affordable Eats and Street Food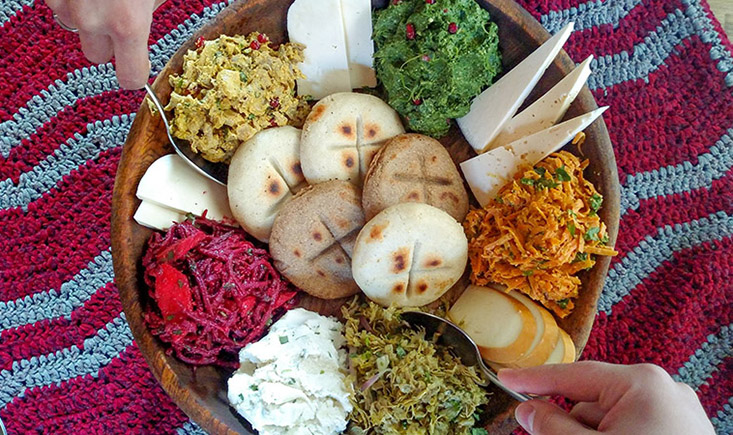 The culinary scene in Tbilisi is a blend of traditional Georgian flavors and international influences. While upscale dining is an option, budget travelers will be delighted to find an array of affordable eateries and street food stalls. Dive into the quintessential Georgian dish, khachapuri, a cheese-filled bread that won't put a dent in your wallet. Likewise, khinkali, juicy dumplings, and various kebabs can be enjoyed at local restaurants and street-side vendors without straining your budget.
Public Transportation: Navigating the City on a Budget
Getting around Tbilisi is not only convenient but also budget-friendly. The city boasts an efficient public transportation system comprising buses, the metro, and minibusses. Acquire a Metro Money card, which can be recharged, to access buses and the metro easily. This allows you to explore different parts of the city economically. Tbilisi's compact layout also makes it conducive for walking, enabling you to discover hidden gems while keeping transportation expenses at bay.
Free and Low-Cost Attractions: Exploring Tbilisi on a Budget
Tbilisi is a city that offers a multitude of attractions without requiring a hefty entrance fee. Begin your exploration with a visit to the Old Town, where you can stroll through narrow cobblestone streets, marvel at charming architecture, and enjoy panoramic views from the Narikala Fortress. Many churches, including the Holy Trinity Cathedral of Tbilisi, welcome visitors without an admission charge. Parks such as Rike Park and Mtatsminda Park provide tranquil settings for relaxation and picnics without additional costs.
Shopping Smart: Souvenirs and Local Markets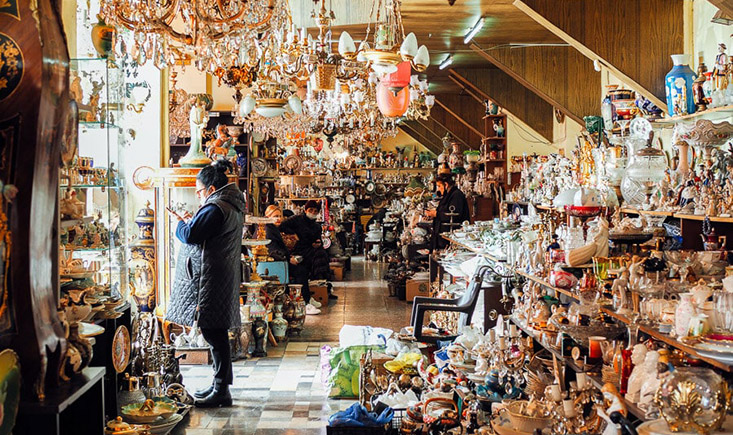 Shopping for souvenirs and gifts can often strain a budget. However, Tbilisi's local markets provide an opportunity to acquire authentic Georgian products without overspending. The Dry Bridge Flea Market is a treasure trove of unique items, antiques, and handicrafts. The atmosphere is vibrant, and haggling is common, allowing you to find one-of-a-kind pieces at affordable prices. This is an excellent way to take home a piece of Georgia's culture and history without exceeding your budget.
Embarking on a budget-friendly trip to Tbilisi doesn't mean sacrificing quality experiences. By thoughtfully planning your accommodations, meals, transportation, activities, and shopping, you can fully immerse yourself in the city's rich culture and attractions without straining your finances. Tbilisi's charm, history, and hospitality are accessible to travelers of all budgets, demonstrating that a well-planned, affordable journey can be equally rewarding and memorable. So go ahead and explore Tbilisi without worry – your adventure awaits, and it doesn't have to break the bank.
You may also like