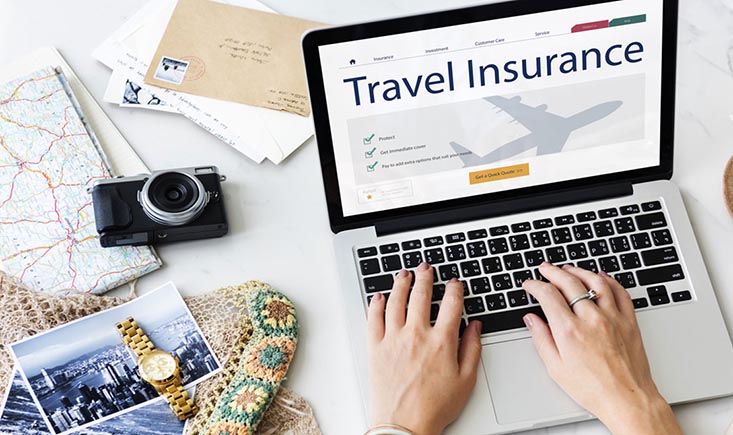 Written by Simon on 23/09/2023
Travel Essentials: The Importance of Purchasing Travel Insurance for Your Luxembourg Trip
Get a Travel Insurance
It's a country often overshadowed by its larger European neighbors, but within its compact borders lies a world of enchantment waiting to be discovered.
So, fasten your seatbelts (or perhaps your hiking boots) as we set forth on an adventure that will transport you from the quaint cobbled streets of Luxembourg City to the lush forests of the Ardennes, and from the medieval fortresses of Vianden to the vibrant vineyards of the Moselle Valley. Along the way, I'll share personal anecdotes, travel tips, and the hidden gems that have captured my heart during my Luxembourgian sojourns.
Whether you're an avid history buff, a nature aficionado, or simply a curious traveler seeking an off-the-beaten-path experience, Luxembourg has something exceptional in store for you. Join me as we unlock the secrets of this picturesque nation, immersing ourselves in its culture, savoring its cuisine, and relishing the warmth of its people.
Over the years, I've come to appreciate the significance of thorough travel planning, and at the forefront of this planning is one indispensable element – travel insurance. Especially when journeying to a captivating destination like Luxembourg, taking the time to understand the nuances of travel insurance can make all the difference between a smooth, worry-free adventure and a stressful, unforeseen ordeal.
Why Travel Insurance Matters:
Travel, with its myriad of exhilarating possibilities and new horizons, is also a realm of unpredictability. It's a world where flights may be canceled at the last minute, luggage might mysteriously vanish into the depths of an airport, or unforeseen illnesses and accidents can strike without warning. It's precisely these uncertainties that underscore the paramount importance of having comprehensive travel insurance.
Let me offer you a glimpse into a personal anecdote that vividly illustrates the unpredictability of travel. Picture this: I was on a European adventure, which included a visit to the enchanting Luxembourg. During a layover, my luggage decided to embark on an unscheduled detour, leaving me stranded without my belongings. It was a disconcerting experience, to say the least. However, my travel insurance swooped in as a guardian angel. I was able to file a claim for the lost items, ensuring that my trip could proceed with minimal disruption. This incident was an eye-opener, reinforcing the notion that travel insurance is the safety net that cushions the unexpected blows of exploration.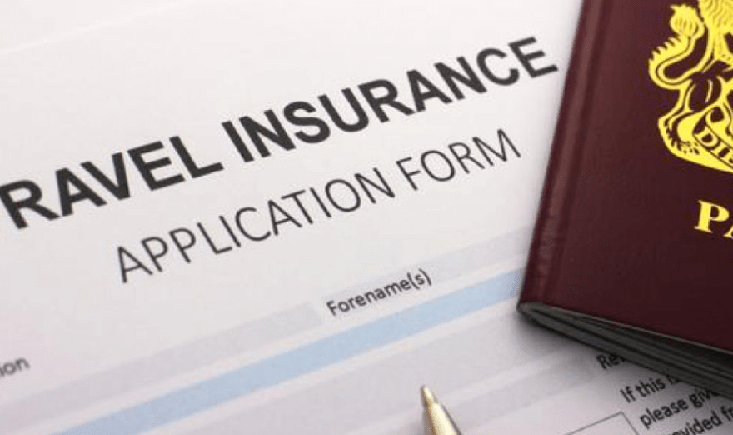 Health and Medical Emergencies
Health emergencies, regardless of the location, are an unfortunate aspect of life that can manifest when we least expect them. In a foreign land, access to proper medical care can become a pressing concern. Here's where the invaluable shield of travel insurance comes into play, providing coverage for those unexpected illnesses or accidents that may befall you during your travels.
Another story from the road illustrates this point succinctly. During one of my journeys that included Luxembourg, I had a minor accident while hiking in the picturesque countryside. Although the injury wasn't severe, the need for medical attention was undeniable. My travel insurance swiftly came to the rescue, covering the medical expenses and ensuring I received prompt and quality care. The reassurance that I was protected, even in an unfamiliar environment, was a significant source of comfort. This experience solidified my conviction in the vital role that travel insurance plays in safeguarding your health and well-being while abroad.
Trip Cancellation and Interruption
Life, as we know, is an unpredictable tapestry woven with threads of unexpected events. Occasionally, circumstances beyond our control force us to rethink or entirely abandon our carefully laid travel plans. This is where travel insurance steps in as the ultimate contingency plan, offering financial protection in the face of adversity and uncertainty.
Imagine this scenario: I was in the midst of another Luxembourg adventure when I received distressing news of a family emergency back home. The gravity of the situation necessitated an immediate return. In such moments of crisis, having travel insurance became a lifeline. I was able to make a claim for the unused portion of my accommodation and travel expenses, which significantly eased the financial burden during a challenging time. It was a stark reminder that, in an ever-shifting world, travel insurance provides the flexibility and support needed to adapt to unforeseen circumstances.
Types of Travel Insurance:
When considering travel insurance, one must navigate a labyrinth of options, each offering a distinct balance of coverage and cost. The choice between comprehensive coverage and basic plans hinges on your unique needs and the nature of your journey.
For my Luxembourg-bound adventures, I typically lean toward comprehensive coverage. This robust insurance not only encompasses the fundamental benefits but also extends its protective embrace to include additional features. Such features might include coverage for trip delays, baggage loss, and rental car protection. While the upfront cost may be slightly higher, the peace of mind it affords is an investment I deem well worth making.
Single-Trip vs. Annual Policies
Another pivotal consideration in the realm of travel insurance is the choice between a single-trip policy and an annual policy. The selection here is contingent upon your travel habits and frequency, necessitating a close examination of your specific needs.
For someone like me, an annual policy presents an appealing solution. This versatile insurance covers all my trips within a 12-month period, offering the dual advantages of convenience and potentially significant cost savings. It's a practical choice that aligns seamlessly with my nomadic lifestyle.
Choosing the Right Travel Insurance:
Selecting the ideal travel insurance plan is akin to embarking on a quest for hidden treasure. It demands diligent research and the art of comparison. Different insurance providers offer a spectrum of coverage options, so it's imperative to scrutinize policy documents with a discerning eye and gain a comprehensive understanding of the inclusions and exclusions.
When plotting my voyage to Luxembourg, I dedicated a significant chunk of time to investigating and contrasting various travel insurance plans from diverse providers. My approach resembled that of a meticulous detective on the trail of vital clues. I scrutinized factors such as coverage limits, deductibles, and the extent of protection for trip cancellations and medical emergencies. This diligent scrutiny helped me craft an informed decision that aligned perfectly with my needs and expectations.
Consider Additional Coverage
The spectrum of travel experiences is vast, ranging from tranquil city strolls to heart-pounding adventures. Depending on your travel activities, you may require supplementary coverage. For instance, if you plan to partake in adrenaline-pumping adventure sports or activities, it's imperative to ensure your policy encompasses coverage for such endeavors.
During my Luxembourg escapade, I decided to veer off the well-trodden path and delve into some of the country's outdoor adventure opportunities. This included embarking on thrilling hikes and kayaking excursions. To bolster my confidence and assuage any apprehensions, I opted to augment my travel insurance with specialized adventure sports coverage. This supplementary protection acted as a reassuring safety net, granting me the freedom to relish these adrenaline-fueled escapades without a shadow of worry.
In the grand tapestry of travel, where each thread represents a unique moment, experience, and memory, travel insurance is the unassuming yet indispensable seam that holds it all together. It's the unsung hero that ensures your journey unfolds smoothly and safeguards your well-being, finances, and peace of mind. My personal odyssey through the world of travel has instilled in me a profound appreciation for the importance of travel insurance.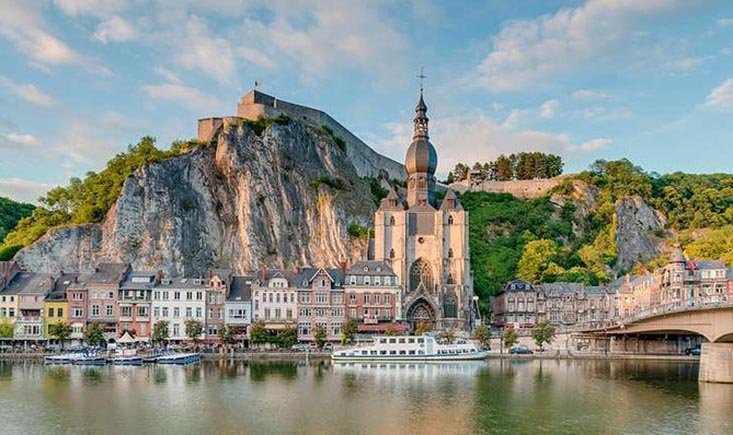 The unexpected may lie around any corner, but with the right travel insurance policy, you can navigate those twists and turns with confidence, knowing that every moment of your Luxembourg expedition will be enjoyable, stress-free, and etched into the annals of unforgettable memories. After all, it's better to be safe than sorry, and nothing embodies that sentiment more than comprehensive travel insurance. So, as you plan your Luxembourg adventure, make sure to prioritize this essential aspect of travel preparation – your future self will thank you for it.
Luxembourg, with its rich history and captivating landscapes, is a destination worth exploring with a sense of wonder and adventure. However, as with any travel endeavor, it's essential to be mindful of the unpredictability that can accompany exploration.
My personal experiences have underscored the importance of travel insurance, from safeguarding against unexpected flight disruptions to providing a safety net in the face of health emergencies and trip interruptions. It's the guardian that ensures your travel dreams remain intact, even when unforeseen circumstances threaten to derail them.
As you embark on your own journey to Luxembourg, I encourage you to view travel insurance as an integral part of your travel toolkit. Take the time to research and compare policies, considering your specific needs and the nature of your adventure. Whether you opt for comprehensive coverage or seek additional protection for specific activities, the peace of mind it offers is truly priceless.
So, as you set out to explore the enchanting streets of Luxembourg City, immerse yourself in the grandeur of the Ardennes, or savor the tranquility of Müllerthal, remember that a well-chosen travel insurance policy is your steadfast companion, ready to step in when you need it most. It's the invisible hand that ensures every moment of your Luxembourg journey is filled with joy, curiosity, and a sense of security.
May your travels to Luxembourg be filled with unforgettable experiences, warm memories, and the knowledge that you've taken every precaution to make your adventure as seamless and enjoyable as possible. Travel well, explore with an open heart, and let Luxembourg's beauty and culture leave an indelible mark on your soul.
You may also like