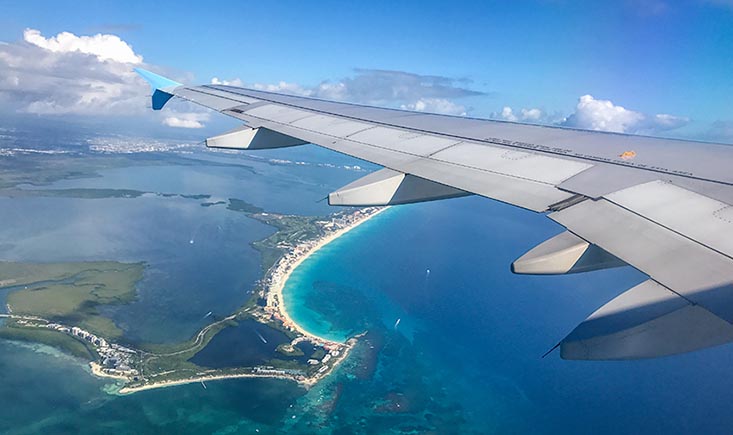 Written by Simon on 30/08/2023
Unlocking Affordable Adventures: A Guide to Finding Cheap Flights to Luxembourg
Flight
Among the many destinations I've had the privilege to visit, Luxembourg holds a special place in my heart. Its picturesque landscapes, rich history, and charming culture make it a must-visit location in Europe. However, to fully enjoy your Luxembourg adventure, finding affordable flights is crucial.
The Allure of Luxembourg
Before diving into the intricacies of flight booking, let me briefly introduce you to the enchanting world of Luxembourg. Nestled in the heart of Europe, this small but captivating country boasts a unique blend of history, culture, and natural beauty. Luxembourg City, the capital, is a charming mix of ancient fortifications and modern architecture, earning it the title of a UNESCO World Heritage Site.
Luxembourg's rolling hills, serene forests, and pristine valleys beckon nature lovers and outdoor enthusiasts. The country's rich heritage is reflected in its diverse culinary scene, with influences from neighboring countries such as France and Germany. Whether you're exploring historic castles, hiking in the Ardennes, or savoring delectable cuisine, Luxembourg has something for every traveler.
The Sweet Spot for Booking
Finding a great deal on flights often hinges on the timing of your booking. Based on extensive research and personal experience, booking your flight approximately 6 to 8 weeks before your intended travel date can yield some of the best prices. Airlines tend to release their fare sales during this period, allowing you to capitalize on discounted rates.
Mid-Week Advantage
Believe it or not, the day of the week you choose to book your flight can impact the price. In my travels, I've noticed that Tuesdays and Wednesdays are often when airlines release their fare discounts. Booking your flight during these mid-week days can save you a substantial amount compared to weekends when prices tend to be higher.
Off-Peak Travel
Choosing to travel during off-peak seasons can significantly affect the cost of your flight. Luxembourg, like many European destinations, experiences fluctuations in tourism throughout the year. If possible, consider visiting during the shoulder seasons of spring or autumn when the weather is still pleasant, but the crowds have diminished. You'll not only enjoy lower airfare but also a more tranquil travel experience.
Flexible Travel Dates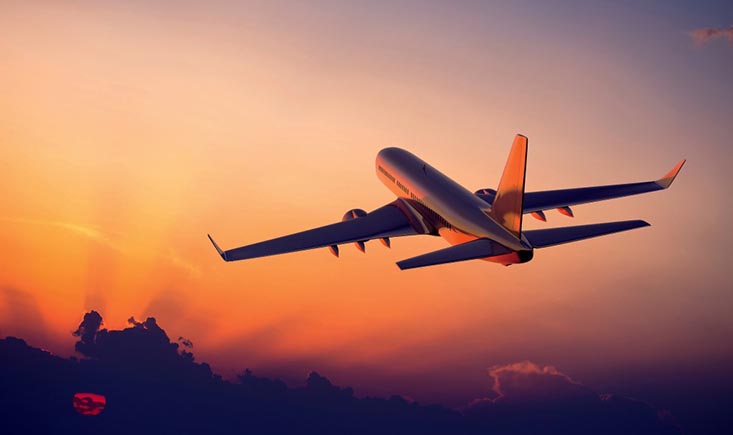 One of the most powerful tools for finding cheap flights is flexibility in your travel dates. Airlines often adjust their fares based on demand, so being open to shifting your travel dates by a day or two can lead to substantial savings. Many flight search engines, such as Google Flights and Skyscanner, offer flexible date options, making it easy to identify the most budget-friendly days to fly.
Consider Nearby Airports
When searching for flights to Luxembourg, don't limit yourself to a single airport. Luxembourg Airport (LUX) is the primary international gateway, but neighboring airports in Belgium, France, and Germany are also convenient options. Brussels Airport (BRU), Frankfurt Airport (FRA), and Paris Charles de Gaulle Airport (CDG) are well-connected to Luxembourg City by train or bus. Exploring flights to these alternative airports might lead to more competitive fares.
Navigating Fare Comparison Websites
The advent of online flight aggregators has revolutionized the way we search for flights. Websites like Skyscanner, Kayak, and Google Flights compile data from various airlines and travel agencies, allowing you to compare prices across multiple platforms effortlessly. These tools are invaluable in your quest for the best deal.
Set Fare Alerts
One of my favorite features of flight comparison websites is the ability to set fare alerts. This handy tool notifies you when there are price drops or special promotions for your chosen route. It's a proactive way to stay informed about the latest deals without constantly checking flight prices.
Consider Budget Airlines
While researching flights, don't forget to explore budget airlines. These carriers often offer lower base fares but may charge extra for services like baggage and meals. Be sure to calculate the total cost, including any additional fees, to determine if the budget airline option is truly cost-effective.
Frequent Flyer Miles and Loyalty Programs
If you're a frequent traveler, joining a frequent flyer program can lead to substantial savings in the long run. Many airlines have loyalty programs that reward members with miles or points for each flight. Accumulated miles can be redeemed for future flights, potentially reducing the cost of your journey to Luxembourg.
Credit Card Rewards
Consider applying for a credit card that offers travel rewards. These cards often provide sign-up bonuses and allow you to earn points or miles for every dollar spent. By using your credit card for everyday expenses, you can accumulate enough points to score discounted or even free flights to Luxembourg.
Alternative Routes and Stopovers
While non-stop flights are convenient, they can sometimes come with a premium price tag. Exploring indirect routes with layovers can lead to significant savings. Additionally, layovers present an opportunity to explore a new destination, even if briefly. Be sure to consider the total travel time and the length of the layover when opting for this strategy.
Hidden City Ticketing
Hidden city ticketing is a more advanced tactic for finding cheaper flights. It involves booking a flight with a layover in your desired destination and intentionally missing the connecting flight. However, this strategy comes with risks and ethical considerations, so it's essential to research and use it responsibly.
Booking Directly vs. Through Third-Party Websites
Booking directly through an airline's official website has its advantages. Some carriers offer exclusive deals and promotions to direct customers. Additionally, booking directly can provide more straightforward communication and support in case of flight changes or cancellations.
Third-Party Booking Websites
Third-party booking websites can be convenient for comparing prices and finding deals. However, be cautious when making reservations through these platforms. Read reviews and ensure that the website is reputable to avoid potential issues. Remember that some airlines may not offer the same benefits or flexibility to third-party bookings.
Currency Conversion and Payment Methods
When booking international flights, you may encounter an option for dynamic currency conversion (DCC). This service allows you to pay in your home currency instead of the local currency. While it may seem convenient, DCC often comes with unfavorable exchange rates and additional fees. Opting to pay in the local currency can save you money in the long run.
Credit Card Fees
Keep in mind that some credit cards charge foreign transaction fees when making international purchases. To avoid these fees, consider using a credit card that waives foreign transaction charges or opting for a travel card specifically designed for international spending.
Don't Forget Travel Insurance
Travel insurance is an often overlooked but crucial aspect of international travel. It provides coverage for unexpected events such as trip cancellations, medical emergencies, and lost luggage. While it adds to the overall cost of your journey, it offers peace of mind and financial protection in case of unforeseen circumstances.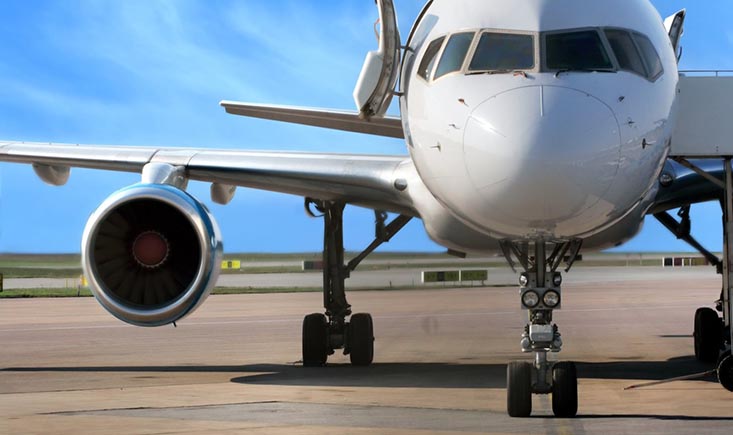 Shop Around for Insurance
When purchasing travel insurance, don't settle for the first option you come across. Shop around and compare policies to find the best coverage at a reasonable price. Some credit cards also offer complimentary travel insurance when you use them to book your flights.
Package Deals and Bundles
Package deals, which include flights, accommodation, and sometimes even tours, can be an excellent way to save on your overall travel expenses. Travel agencies and online platforms often offer bundled packages that provide discounts when you book multiple elements of your trip together.
Customize Your Package
While package deals offer convenience and savings, don't hesitate to customize your package to suit your preferences. You can choose specific hotels or select flights with convenient schedules while still enjoying the overall cost benefits of a bundled deal.
Final Tips and Takeaways
Finding the best flight deals to Luxembourg requires patience and persistence. Prices can fluctuate, and new deals emerge daily. Don't rush into booking; take your time to research and monitor fares for the best outcome.
Set a Budget and Stick to It
Before you begin your flight search, establish a budget for your trip to Luxembourg. Knowing your spending limit will help you make informed decisions and avoid impulse bookings.
Stay Informed
Stay informed about current travel trends, airline promotions, and fare sales. Follow airlines and travel deal websites on social media, subscribe to newsletters, and join travel forums to receive real-time updates on discounted fares.
Flexibility Is Key
Flexibility is your greatest asset in the quest for cheap flights. Be open to adjusting your travel dates, considering alternative airports, and exploring various booking options.
Book with Confidence
Once you've found an attractive deal, don't hesitate to book with confidence. Flight prices can fluctuate rapidly, and attractive offers may not last long.
Remember that every traveler's journey is unique, and with a bit of patience and savvy planning, you can embark on an incredible Luxembourg adventure without breaking the bank.
You may also like