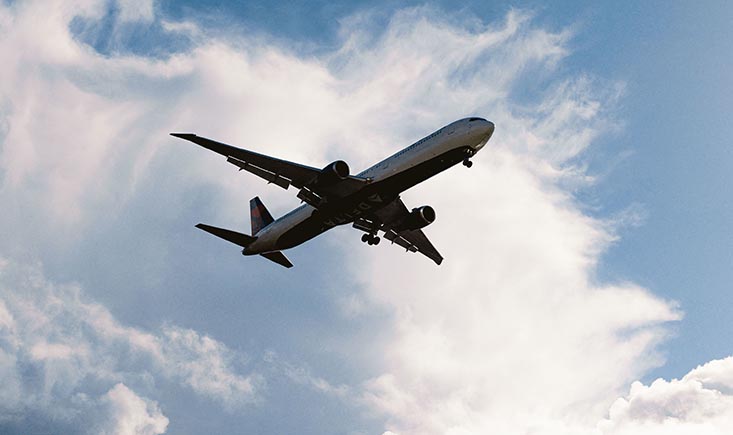 Written by Simon on 05/10/2023
How to Find Affordable Flights to Lille
Flight
Traveling is one of life's greatest joys, but it often comes with a price tag. From flexible booking strategies to lesser-known tips and tricks, I'll help you embark on your journey to budget-friendly travel.
The Power of Flexibility
One of the fundamental principles of finding cheap flights is flexibility. Being open to various travel dates, airports, and airlines can significantly impact the cost of your trip. During my quest for affordable flights to Lille, I discovered that booking midweek flights can often result in lower fares. Airlines tend to increase prices for flights on Fridays and weekends, so consider traveling on Tuesdays or Wednesdays for potential savings.
In addition to flexible travel dates, be open to flying into nearby airports. Lille is conveniently located near several airports, including Brussels Airport and Paris Charles de Gaulle Airport. By considering alternative airports and using ground transportation to reach your final destination, you can uncover hidden savings.
Flexibility has been my greatest ally in finding affordable flights. On a recent trip to Lille, I initially planned to depart on a Friday, which is a common choice for weekend getaways. However, by shifting my departure to a Tuesday, I saved a substantial amount on airfare. The difference was so significant that I could extend my stay by an extra day.
Furthermore, considering alternative airports proved advantageous. I found that flying into Brussels Airport and taking a short train ride to Lille was not only cost-effective but also an opportunity to experience the charming Belgian capital. This flexibility not only saved me money but also enriched my travel experience.
The Art of Fare Comparison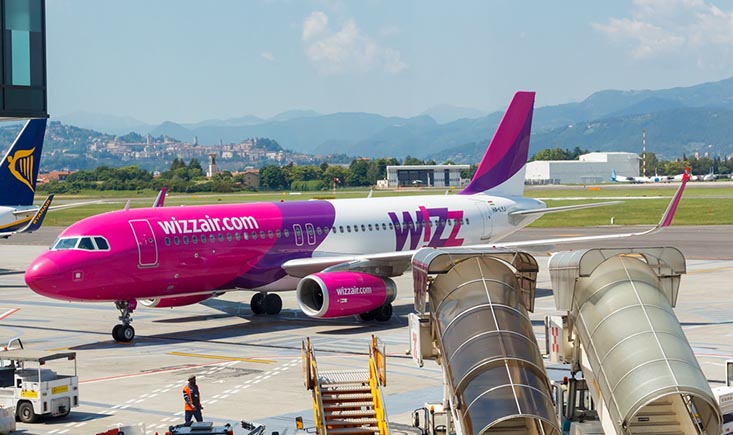 Comparing fares across multiple booking platforms is essential when searching for affordable flights. While popular websites like Expedia and Kayak are excellent starting points, I recommend using metasearch engines like Google Flights. These platforms provide comprehensive search results, allowing you to compare fares from various airlines and booking websites simultaneously.
Additionally, don't underestimate the power of airline websites. Some carriers offer exclusive discounts and promotions to travelers who book directly through their websites. During my search for flights to Lille, I found that this approach often yielded lower fares and access to special deals.
The importance of fare comparison cannot be overstated. On a trip to Lille, I initially started my search on a popular booking platform. However, by using Google Flights, I discovered that a different airline offered a more competitive fare for the same route. This simple switch resulted in significant savings.
Booking directly through airline websites also proved advantageous. While searching for flights to Lille, I stumbled upon an exclusive promotion offered by the airline. By booking on their website, I received a discount on the ticket price, making my journey even more affordable.
Timing Is Everything
Timing plays a crucial role in securing affordable flights. Airlines typically release their flight schedules and fares about 11 months in advance. While booking too early may result in higher fares, waiting until the last minute can be equally costly. My research revealed that the sweet spot for booking flights to Lille is approximately six to eight weeks before departure.
Furthermore, be vigilant when it comes to fare fluctuations. Set up fare alerts on various booking platforms to monitor price changes. This proactive approach can help you nab discounted tickets when prices drop, ensuring that you secure the best deal.
Timing has proven to be a delicate balance. During my trip to Lille, I initially considered booking my flight several months in advance to secure the best deal. However, I soon realized that the prices were relatively high at that time.
As my departure date approached, I noticed a significant drop in fares about six weeks before my intended travel date. By setting up fare alerts, I received notifications when the prices decreased, allowing me to book my tickets at a more affordable rate. This experience emphasized the importance of timing and monitoring fare fluctuations.
The Magic of Airline Alliances
Joining frequent flyer programs and exploring airline alliances can be a game-changer when it comes to saving on flights. Many airlines are part of global alliances, such as the Star Alliance, Oneworld, and SkyTeam. These alliances allow you to earn and redeem miles across multiple carriers, increasing your chances of finding affordable flights.
Consider signing up for frequent flyer programs with airlines that operate routes to Lille. As you accrue miles through your travels, you can use them to offset the cost of future flights. Additionally, some airlines offer co-branded credit cards with generous sign-up bonuses and mileage rewards, making it easier to access discounted flights.
Frequent flyer programs have become an integral part of my travel strategy. On my journey to Lille, I used miles I had accumulated from previous trips to significantly reduce the cost of my flight. By researching airline alliances, I was able to identify partner airlines that offered competitive routes to Lille.
Furthermore, I applied for a co-branded credit card affiliated with one of the airlines. The sign-up bonus provided me with enough miles to cover my round-trip flight to Lille. This combination of loyalty program benefits and strategic credit card use allowed me to enjoy substantial savings on my travels.
The Perks of Travel Insurance
Travel insurance is often viewed as an additional expense, but it can be a valuable investment that protects your financial well-being. In the unpredictable world of travel, unforeseen events such as flight cancellations, medical emergencies, or lost luggage can occur. Travel insurance provides peace of mind and financial protection in case of such incidents.
When purchasing travel insurance for your trip to Lille, consider comprehensive coverage that includes trip cancellation, trip interruption, medical expenses, and baggage protection. While it may seem like an added cost, the benefits far outweigh the expense, especially when you consider the potential financial repercussions of unforeseen events.
I've learned firsthand the importance of travel insurance. On a previous journey to Lille, my connecting flight was canceled due to inclement weather. Without travel insurance, I would have incurred additional costs to rebook my flights and cover unexpected expenses during the unplanned layover.
Fortunately, my comprehensive travel insurance policy covered the costs of rebooking my flights and provided compensation for meals and accommodations during the delay. This experience highlighted the invaluable protection that travel insurance can offer, ensuring that unforeseen circumstances don't derail your travel plans or budget.
The Hunt for Hidden Deals
Unearthing hidden deals and promotions can lead to substantial savings on flights to Lille. Keep an eye out for flash sales, special promotions, and limited-time offers from airlines and booking platforms. These deals often provide discounted fares and exclusive benefits for travelers.
Signing up for fare alerts and newsletters from airlines and travel websites can also be a lucrative strategy. Subscribers are often the first to receive notifications about upcoming sales and promotions, giving you a competitive edge when searching for affordable flights.
Scouring the internet for hidden deals has become a fun part of my travel planning process. While researching flights to Lille, I stumbled upon a limited-time promotion offered by an airline. The deal included discounted fares, complimentary checked baggage, and priority boarding.
By subscribing to the airline's newsletter, I received early access to the promotion and secured my tickets before the offer expired. This experience reinforced the notion that hidden deals and exclusive promotions can be the gateway to affordable travel opportunities.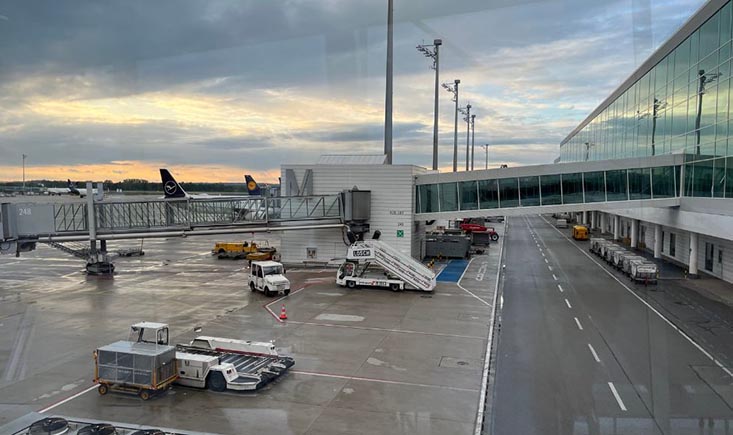 The Art of Fare Hacking
Fare hacking, also known as fare construction, involves manipulating airline pricing algorithms to your advantage. While it may sound complex, fare hacking can lead to significant savings on flights to Lille. This strategy involves breaking down your journey into multiple one-way or round-trip segments, sometimes even including layovers, to find cheaper fares.
For instance, instead of booking a direct flight to Lille, you might discover that booking two separate one-way tickets with a layover in another city is more economical. Fare hacking requires patience and a willingness to experiment with different flight combinations. Online tools like ITA Matrix and Skyscanner's "Everywhere" search can assist in the fare hacking process.
Fare hacking has become a fascinating aspect of my travel planning. While researching flights to Lille, I came across a fare hacking opportunity that involved booking separate one-way tickets with a layover in Brussels. The total cost of these segmented flights was significantly lower than the price of a direct ticket.
I decided to give it a try, and the experience was seamless. Not only did I save money, but I also had the opportunity to explore Brussels during the layover. However, it's essential to approach fare hacking cautiously, as airlines may have restrictions and conditions that could affect your journey.
The Wisdom of Package Deals
Package deals, also known as vacation packages, can be an excellent way to save on flights to Lille. These deals often include not only your flight but also accommodation, transfers, and even tours or activities. Many travelers overlook the potential savings offered by package deals.
Booking a flight and hotel together as a package can result in significant discounts, as travel agencies and booking websites often negotiate bulk rates with airlines and hotels. Additionally, package deals can streamline your travel planning, as multiple components of your trip are coordinated in one booking.
During my search for flights to Lille, I came across a package deal that included a flight and a stay at a charming boutique hotel in the city center. The combined price of the flight and accommodation was notably lower than booking them separately.
What intrigued me further was the inclusion of guided tours and airport transfers in the package. This not only saved me money but also made my travel planning more convenient. It was a reminder that package deals can offer excellent value and enhance your overall travel experience.
The Thrifty Art of Redemptions
If you've accumulated frequent flyer miles or credit card points, consider redeeming them for flights to Lille. Airlines and credit card issuers often offer mileage redemption options that can significantly reduce the cost of your airfare.
During my journey to Lille, I utilized my frequent flyer miles to book a business class ticket at a fraction of the cost. This allowed me to experience added comfort and luxury without the hefty price tag. Be sure to explore various redemption options and find the one that aligns with your miles or points accumulation.
The thrill of using frequent flyer miles for my flight to Lille was undeniable. I had saved my miles for an opportune moment, and when I discovered a fantastic redemption deal, I knew it was time to take advantage.
The business class experience elevated my journey to a new level of comfort and indulgence. It was a reminder that miles and points can unlock incredible value and provide access to premium travel experiences without the premium price.
From the power of flexibility to the wisdom of booking ahead, we've explored a multitude of ways to find budget-friendly flights to this captivating city in northern France.
Traveling to Lille need not be an expensive endeavor; with the right approach, you can explore its historical and artistic treasures without breaking the bank.
As you embark on your quest for affordable flights to Lille, remember that patience, flexibility, and persistence are your allies. Whether you're a frequent traveler or a budding adventurer, the tips and insights in this guide are designed to empower you to uncover the best deals and embark on a journey that is not only budget-friendly but also filled with memorable experiences.
You may also like