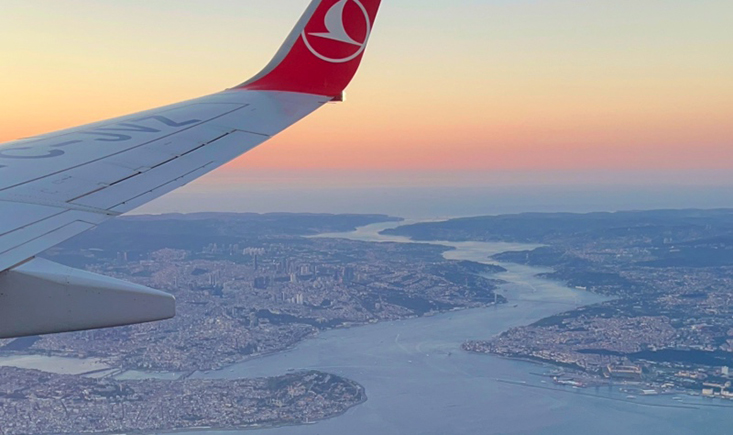 Written by Simon on 06/07/2023
Flying to Istanbul: Choosing the Right Flight Options
Flight
Istanbul, the mesmerizing crossroads of Europe and Asia, beckons travelers with its enchanting blend of history, culture, and architecture. As you embark on the exciting adventure of exploring this vibrant city, one of the most critical decisions you'll make is selecting the right flight options. With a multitude of airlines, routes, and booking platforms available, finding the perfect flight to Istanbul requires thoughtful planning and consideration.
Flight Planning Basics: Where to Begin
The journey to Istanbul begins with careful planning. Start by setting clear travel dates, identifying your budget constraints, and determining your preferred departure and arrival airports. By establishing these key parameters, you'll create a solid foundation for making informed flight decisions.
Direct Flights: Embracing Convenience and Efficiency
For travelers seeking efficiency and convenience, direct flights to Istanbul are a prime choice. These non-stop flights offer a streamlined journey, minimizing layovers and reducing overall travel time. Major airlines offer direct routes to Istanbul's primary airport, Istanbul Airport (IST), from various international destinations.
Connecting Flights: Exploring Possibilities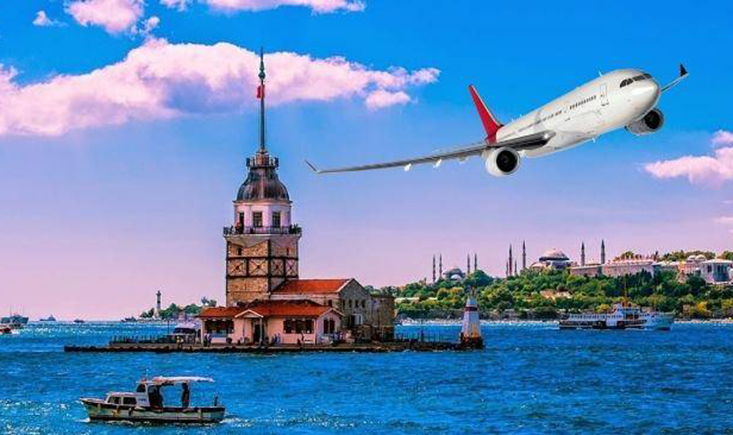 Opting for connecting flights can provide a chance to explore additional destinations along the way. Major European cities such as London, Frankfurt, and Amsterdam are popular layover options for flights to Istanbul. Connecting flights allow you to break up the journey and immerse yourself in different cultures before reaching your final destination.
Airlines and Alliances: Selecting the Right Carrier
Choosing the appropriate airline is paramount to enhancing your travel experience. Research airlines that operate flights to Istanbul and consider factors such as in-flight amenities, seat comfort, entertainment options, and customer reviews. Additionally, exploring airlines that are part of global alliances can offer seamless connections and loyalty program benefits.
Booking Platforms: Navigating the Online Realm
In the digital age, online booking platforms empower travelers with the ability to compare and secure flight deals easily. Renowned platforms like Expedia, Skyscanner, Google Flights, and Kayak allow you to access a wide range of options, compare prices, and tailor your search based on preferences. These platforms also offer helpful features such as flexible date searches and fare alerts.
Timing Is Crucial: When to Book
The timing of your flight booking can significantly impact the cost of your journey. Flight prices are subject to fluctuation based on factors such as seasonality, holidays, and demand. Research indicates that booking your flight approximately 6 to 8 weeks in advance can often lead to more favorable fares. Additionally, flying during off-peak seasons can offer cost savings and a more tranquil travel experience.
Fare Classes: Understanding Your Options
Airline tickets come in various fare classes, each offering distinct features and conditions. While economy class is the most common choice, premium economy, business class, and first class provide elevated amenities and more comfortable seating. Consider your preferences, budget, and travel requirements when selecting the appropriate fare class.
Flexibility Matters: Change and Cancellation Policies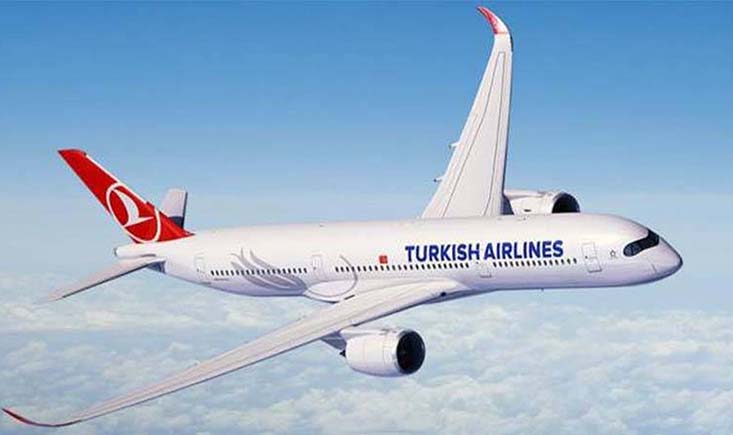 In an ever-changing world, travel plans can evolve unexpectedly. When booking your flight, carefully review the airline's change and cancellation policies. Opt for airlines that offer flexible options, allowing you to modify your travel dates or even cancel your reservation without incurring exorbitant fees.
Comfort in the Skies: Seat Selection and Upgrades
Your inflight comfort can greatly influence your travel experience. Many airlines offer the option to select seats during the booking process, enabling you to choose seats with extra legroom, proximity to restrooms, or specific locations within the cabin. Additionally, some airlines provide opportunities to bid for upgrades to premium cabins, providing you with added comfort and luxury.
Saving on Flights: Cost-Effective Strategies
Crafting a budget-friendly journey to Istanbul involves a combination of research and flexibility. Look beyond traditional round-trip bookings and explore one-way flights with different carriers to discover potential savings. Utilize fare comparison tools, be open to flying on different days, and keep an eye out for special promotions or deals.
The flight options you choose play a pivotal role in shaping your overall travel experience to Istanbul. By thoughtfully considering factors such as flight types, airlines, booking platforms, and fare classes, you'll be equipped to make choices that align with your preferences and budget. As you embark on your journey to this captivating destination, remember that the journey itself is an integral part of the adventure. With the right flight decisions, you'll be on your way to discovering the alluring fusion of Eastern and Western cultures that make Istanbul an unparalleled destination.
You may also like