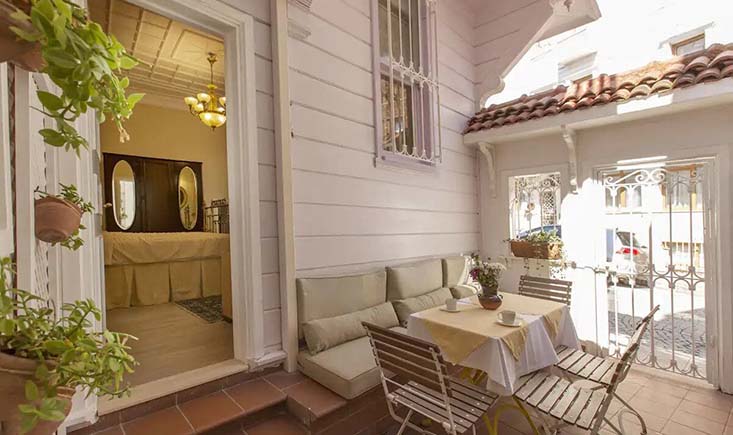 Written by Simon on 10/07/2023
Unique Accommodation Experience in Istanbul: Exploring Traditional Homestays
Find Hotels
When seeking an authentic and immersive travel experience, traditional homestays in Istanbul provide an unparalleled opportunity to connect with the local culture and way of life. These charming accommodations offer more than just a place to rest – they offer a window into the heart of the city, enabling travelers to experience the warmth of Turkish hospitality and immerse themselves in the daily rhythms of Istanbul.
The Charm of Traditional Turkish Homes
Staying in a traditional homestay allows you to step into a world of Turkish tradition, architecture, and lifestyle. These accommodations are often housed in historic buildings that have been lovingly restored to maintain their original charm while offering modern comforts.
Experiencing Local Culture: A Glimpse into Everyday Life
Homestays provide a unique opportunity to interact with local hosts who can share insights into the city's history, culture, and cuisine. It's a chance to savor homemade meals, learn about traditional customs, and engage in meaningful conversations that extend beyond the typical tourist experience.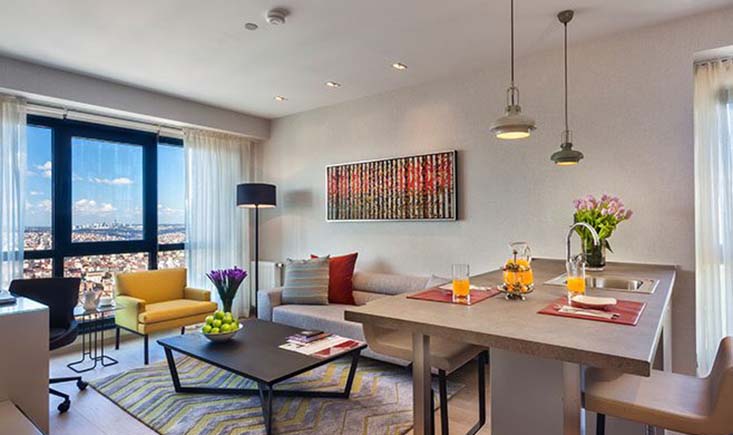 Ottoman Elegance: The Antique Garden Residence
One example of an enchanting traditional homestay is the Antique Garden Residence, located in the heart of Sultanahmet. This family-owned property features beautifully restored Ottoman architecture, serene courtyards, and individually designed rooms that reflect the grandeur of Istanbul's past.
Cozy Comfort: The Cihangir Terrace
For travelers seeking a cozy yet elegant retreat, the Cihangir Terrace offers a unique blend of comfort and authenticity. Situated in the artistic Cihangir neighborhood, this homestay provides panoramic views of the Bosphorus and a genuine sense of local life.
Savoring Local Delights: Homemade Breakfasts
One of the highlights of staying in a traditional homestay is indulging in homemade breakfasts that showcase the rich flavors of Turkish cuisine. Enjoy freshly baked bread, olives, cheeses, jams, and other delights as you start your day like a local.
Budget-Friendly Option: The Istanbul Kozyatagi
Travelers on a budget can also experience the charm of a traditional homestay. The Istanbul Kozyatağı, located on the Asian side of the city, offers comfortable accommodations, a welcoming atmosphere, and the chance to explore a different side of Istanbul.
Platform for Booking: Airbnb for Authentic Experiences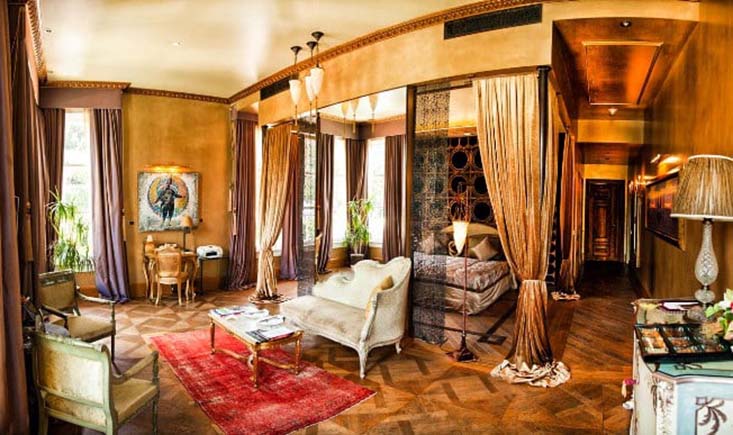 When booking a traditional homestay, platforms like Airbnb can provide a convenient way to connect with local hosts and explore a variety of options. Read reviews, communicate with hosts, and choose the accommodation that aligns with your preferences.
Reading Host Profiles: Understanding Your Host
Before making a reservation, take the time to read the host's profile and reviews. Learning about your potential host's background, interests, and local recommendations can enhance your overall experience.
Embracing Uniqueness: The Real Istanbul
Staying in a traditional homestay is not just about where you sleep – it's about forging connections, discovering hidden gems, and experiencing the real Istanbul beyond the tourist trail. From sharing stories with your host to exploring local neighborhoods, the authenticity of your stay will leave a lasting impression.
The Joy of Shared Moments
Ultimately, the essence of a traditional homestay experience lies in the connections you make, the stories you hear, and the memories you create. Embrace the opportunity to connect with fellow travelers, local hosts, and the vibrant tapestry of Istanbul's culture.
A traditional homestay experience in Istanbul is a journey of discovery that goes beyond mere accommodation. It's an exploration of culture, history, and human connection. Whether you're sipping tea with your host on a tranquil terrace or sharing stories with fellow travelers in a charming courtyard, each moment spent in a traditional homestay is an invitation to embrace the heart and soul of Istanbul. Through these unique accommodations, you'll not only find a place to lay your head but also a doorway to the vibrant soul of this captivating city.
You may also like