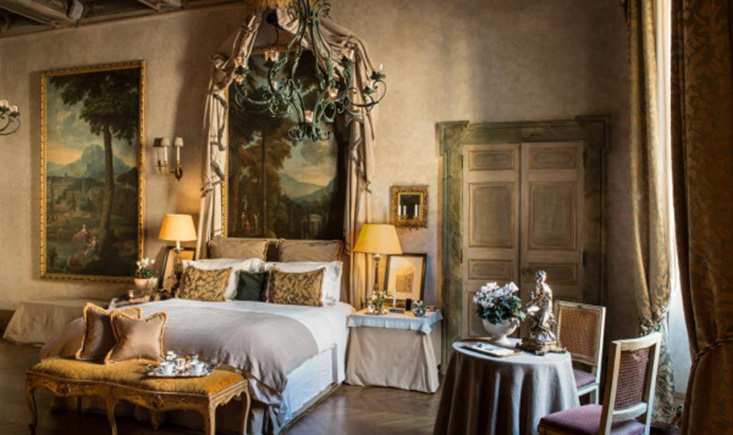 Written by Simon on 01/08/2023
Luxurious Roman Getaway: Experiencing Opulence in 5-Star Hotels
Find Hotels
When it comes to indulgent travel experiences, few destinations rival the magnificence of Rome. The Eternal City, steeped in history and adorned with architectural wonders, offers a glimpse into the grandeur of ancient times. For those seeking the pinnacle of luxury, Rome's array of 5-star hotels promises an unforgettable stay.
The Hassler Roma
Location: Piazza della Trinità dei Monti, 6, 00187 Roma RM, Italy
Nestled atop the Spanish Steps, The Hassler Roma stands as an iconic beacon of luxury. With a history dating back to 1893, this renowned hotel offers a blend of elegance and modern amenities. Each room boasts stunning views of Rome's skyline, including landmarks like the Colosseum and St. Peter's Basilica. The Hassler's Michelin-starred restaurant, Imàgo, takes guests on a culinary journey, while the Amorvero SPA promises rejuvenation in a serene setting.
Cost: Starting from €800 per night
Booking Platform: Luxury travel agencies such as Expedia and Booking.com
Hotel de Russie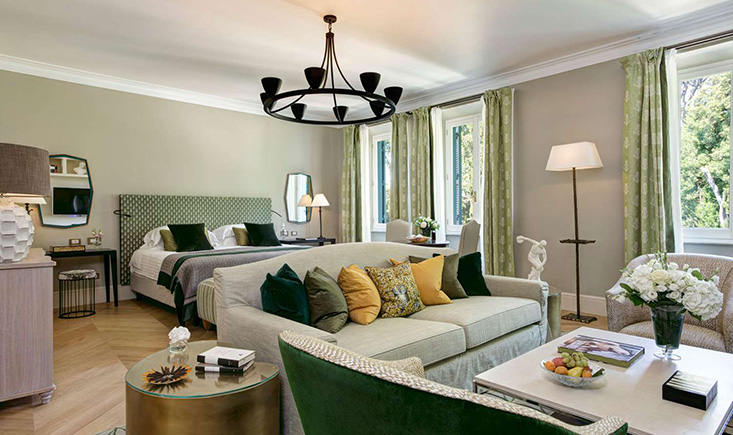 Location: Via del Babuino, 9, 00187 Roma RM, Italy
Tucked away amidst the bustling streets of the historic city center, Hotel de Russie is a tranquil oasis of opulence. This Rocco Forte property boasts an enchanting garden, where guests can unwind amidst the fragrant roses and ancient trees. The hotel's stylish interiors, adorned with contemporary art, seamlessly blend modernity with classic Roman aesthetics. The Stravinskij Bar is a favorite among locals and visitors alike, offering a chic ambiance for cocktails and conversations.
Cost: Starting from €700 per night
Booking Platform: Renowned travel platforms like Hotels.com and Agoda
Palazzo Dama
Location: Lungotevere Arnaldo da Brescia, 2, 00196 Roma RM, Italy
Palazzo Dama, a former aristocratic residence turned boutique hotel, exudes glamour along the banks of the Tiber River. This hidden gem boasts lavish interiors, including a stunning marble staircase and opulent furnishings. The hotel's lush garden, complete with a shimmering pool, provides a serene retreat in the heart of the city. With only 30 rooms and suites, Palazzo Dama offers an intimate and personalized experience.
Cost: Starting from €500 per night
Booking Platform: Luxury travel agencies like Virtuoso and Design Hotels
Hotel Eden
Location: Via Ludovisi, 49, 00187 Roma RM, Italy
Perched atop the Ludovisi Hill, Hotel Eden offers panoramic vistas of Rome's iconic landmarks. This Dorchester Collection property seamlessly blends timeless elegance with contemporary luxury. The spacious rooms and suites are adorned with fine Italian fabrics and art, creating an atmosphere of refined comfort. The hotel's rooftop bar and restaurant, La Terrazza, provides an unparalleled dining experience with breathtaking views of the city.
Cost: Starting from €900 per night
Booking Platform: Well-known booking platforms like TripAdvisor and Trivago
The St. Regis Rome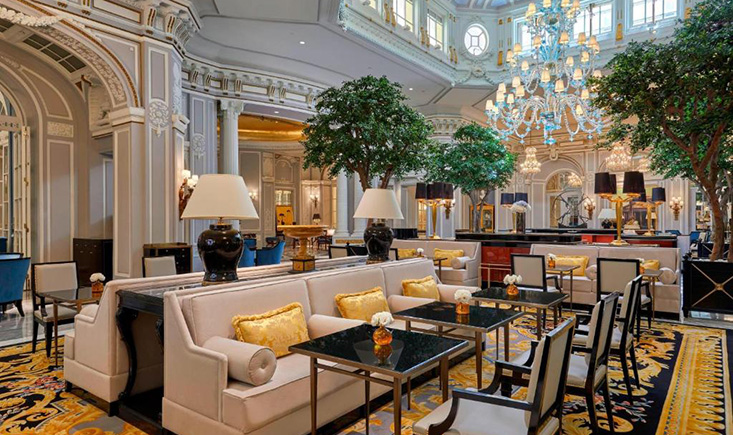 Location: Via Vittorio Emanuele Orlando, 3, 00185 Roma RM, Italy
Embodying the legacy of timeless luxury, The St. Regis Rome stands as an architectural masterpiece near the Termini train station. The hotel's grandeur is reflected in its stunning frescoes, marble floors, and intricate chandeliers. Guests can indulge in the signature St. Regis Butler service, ensuring a personalized and lavish stay. The hotel's historic Grand Bar provides an elegant setting for afternoon tea or classic cocktails.
Cost: Starting from €550 per night
Booking Platform: Renowned platforms like Expedia and Booking.com
Embarking on a luxurious journey through Rome's 5-star hotels guarantees an opulent experience that will leave a lasting imprint. From historic palazzos to modern masterpieces, these accommodations offer a unique blend of heritage, sophistication, and world-class amenities. Whether you're savoring Michelin-starred cuisine, rejuvenating in serene gardens, or relishing panoramic views, the luxury hotels of Rome provide an unparalleled escape into extravagance. Indulge in the splendor of the Eternal City and create memories that will stand the test of time.
You may also like