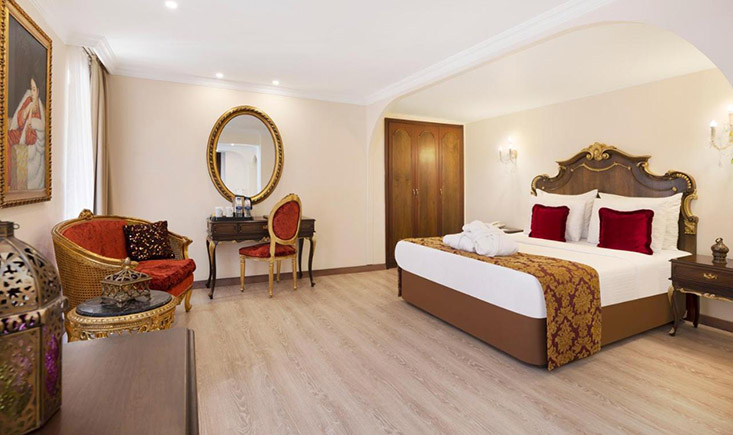 Written by Simon on 31/05/2023
Exploring Accommodation Gems in Ankara: Top Picks in the City Center and Historic District
Find Hotels
Ankara, the vibrant capital city of Turkey, is a captivating destination that seamlessly weaves together its rich history, diverse culture, and modern amenities. As you embark on your journey to this alluring city, one of the most crucial aspects of your trip is selecting the perfect accommodation that aligns with your preferences, needs, and budget.
City Center Retreat: Divan Ankara
Location: Tunalı Hilmi Caddesi No: 120, Kavaklıdere, Ankara
Cost: Starting from $100 per night
If you're yearning for a lavish urban escape, look no further than Divan Ankara. Situated in the pulsating heart of the city, this exquisite five-star hotel is a harmonious blend of timeless elegance and contemporary comfort. As you step into the lobby, you're greeted by a sense of opulence that sets the tone for your stay. The well-appointed rooms offer a harmonious blend of comfort, style, and modern amenities. With sweeping views of the bustling cityscape, you'll be able to appreciate Ankara's energy from the comfort of your room. The hotel's prime location ensures easy access to Ankara's shopping districts, cultural attractions, and a myriad of vibrant restaurants offering a taste of local flavors.
Historical Charms: Radisson Blu Hotel, Ankara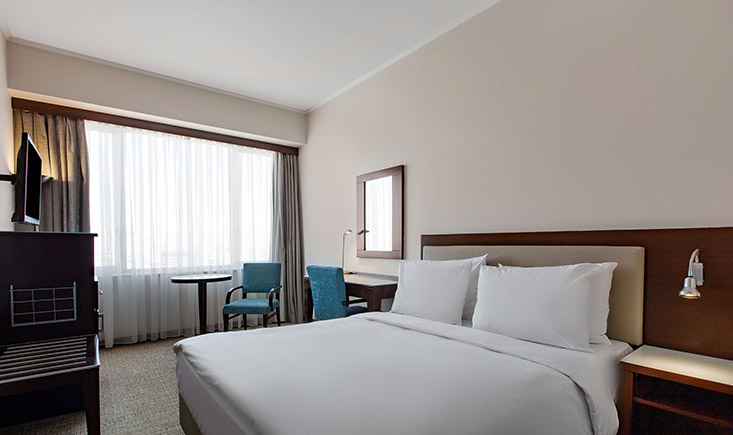 Location: Atatürk Bulvari No: 2, Ankara
Cost: Starting from $80 per night
If you're seeking a stay that seamlessly fuses history and contemporary luxury, the Radisson Blu Hotel in Ankara's historic district is the perfect fit. Nestled near iconic landmarks such as the Roman Bath and the majestic Ankara Castle, this hotel allows you to immerse yourself in the rich historical tapestry of the city. The hotel's exterior pays homage to Ankara's architectural heritage, while the interior boasts modern comforts and top-notch amenities. The tastefully designed rooms exude comfort and are equipped with all the amenities you need for a restful stay. Additionally, the hotel's on-site facilities, including a fitness center and spa, ensure you have the opportunity to rejuvenate after a day of exploration.
Modern Elegance: Swissotel Ankara
Location: Cankaya District, Yasam Cad. No:4, Ankara
Cost: Starting from $120 per night
For travelers who revel in contemporary elegance, the Swissotel Ankara offers an exceptional experience in the heart of the city. This luxurious hotel seamlessly blends modern design with world-class amenities to provide a truly indulgent stay. From the moment you step into the lobby, you'll be greeted by a sense of sophistication that carries throughout the entire property. The spacious and elegantly designed rooms offer a perfect retreat after a day of sightseeing. The hotel's rooftop restaurant not only offers delectable cuisine but also breathtaking panoramic views of the city. Swissotel Ankara caters to travelers who seek a blend of comfort, convenience, and refined luxury.
Historical Oasis: Hotel Mithat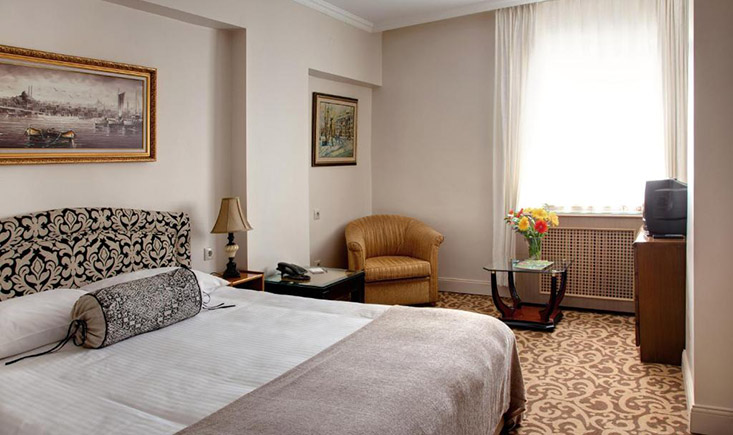 Location: Kızılay, Çankaya Cd. 49/2, Ankara
Cost: Starting from $40 per night
For travelers who appreciate the intimacy of a boutique setting, Hotel Mithat in the Kızılay neighborhood provides a warm and welcoming retreat. Nestled within Ankara's historic district, this charming hotel offers a unique opportunity to immerse yourself in the city's historical essence. Kızılay Square, known for its bustling atmosphere and vibrant shopping scene, is just a stone's throw away. Hotel Mithat may have a modest cost, but its inviting ambiance and well-appointed rooms ensure a comfortable stay. It's an excellent option for budget-conscious travelers who value both comfort and convenience.
How to Book Your Stay
Securing your stay at these exceptional hotels is a breeze with the convenience of online booking platforms. Reputable platforms like Booking.com or Expedia offer user-friendly interfaces that empower you to effortlessly compare prices, read reviews from fellow travelers, and make reservations according to your preferences. Moreover, booking directly through the official websites of these hotels often unlocks special rates and exclusive perks for travelers who prefer a direct approach.
When making your accommodation decisions, remember to take into account crucial factors such as the hotel's location, the range of amenities offered, and your designated budget. Your choice of accommodation has the power to elevate your travel experience, providing a comfortable haven to return to after a day of exploration and adventure.
As you plan your trip to Ankara, remember that the right accommodation can enhance your entire travel experience, offering a comfortable and inviting space to recharge and unwind after a day of exploring the city's captivating sights and attractions.
You may also like