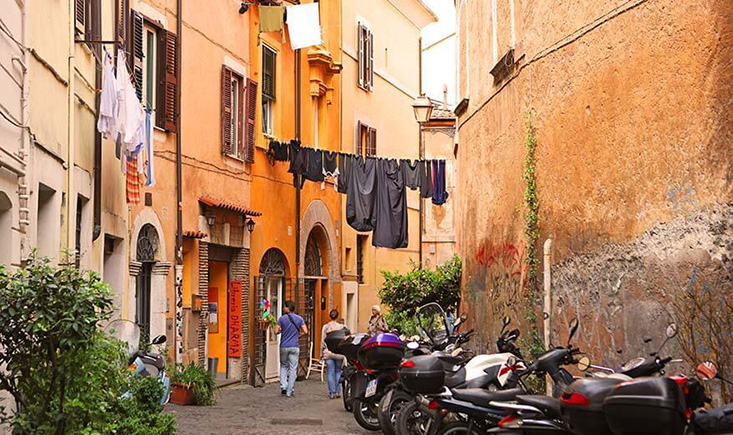 Written by Simon on 22/07/2023
Unearthing Treasures in Rome: Discovering Hidden Gems in Ancient Streets and Alleys
Destinations
Rome, the eternal city, is a destination that needs no introduction. Its iconic landmarks, historical significance, and artistic heritage draw millions of travelers each year. However, beyond the well-trodden paths lies a world of hidden treasures waiting to be uncovered.
The Allure of Hidden Gems: Unveiling Rome's Treasures
Exploring Beyond the Obvious
While the Colosseum and Vatican are must-see attractions, Rome's lesser-known sites hold equal charm. Venture off the beaten path to discover intimate piazzas, tucked-away churches, and quaint markets that reveal the city's authentic character.
Trastevere: Bohemian Vibes and Artistic Enclaves
Trastevere's Timeless Charm
Nestled on the west bank of the Tiber River, Trastevere exudes a bohemian atmosphere. Narrow cobblestone streets wind through this neighborhood, leading to artisan shops, hidden courtyards, and colorful façades that evoke the essence of old-world Rome.
Aventine Hill: Serenity and Spectacular Views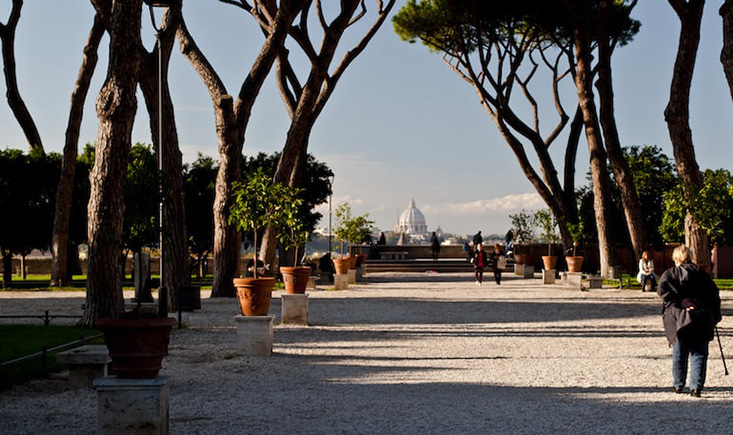 The Secrets of Aventine Hill
Escape the bustling crowds and head to Aventine Hill, a peaceful haven that offers stunning panoramic views of the city. Explore the Garden of Oranges and discover the enchanting Keyhole of Rome, a unique vantage point offering a breathtaking surprise.
The Appian Way: Ancient Pathways and Archeological Wonders
Journey Along the Appian Way
Embark on a historical journey along the Appian Way, one of Rome's oldest roads. As you stroll along the cobblestones, you'll encounter catacombs, ancient tombs, and the ruins of past civilizations, providing a glimpse into Rome's rich past.
Gianicolo Hill: A Hidden Hilltop Escape
Sunset Magic at Gianicolo Hill
Gianicolo Hill offers a serene retreat and an unforgettable sunset experience. Walk up to this vantage point and be rewarded with panoramic views of Rome's iconic landmarks bathed in the warm hues of the setting sun.
Monti: Vintage Charm and Artistic Expressions
Monti's Artistic Flair
Monti is a neighborhood where bohemian spirit meets vintage allure. Explore its narrow streets to discover local boutiques, galleries, and creative studios that showcase the vibrant artistic community thriving in the heart of Rome.
Santa Maria della Concezione Crypts: A Macabre Masterpiece
The Bone-Covered Walls
Delve into the eerie beauty of the Santa Maria della Concezione Crypts, where the walls are adorned with human bones arranged in intricate patterns. This unique attraction offers a fascinating blend of art, history, and contemplation.
Quartiere Coppedè: Architectural Whimsy and Fantasy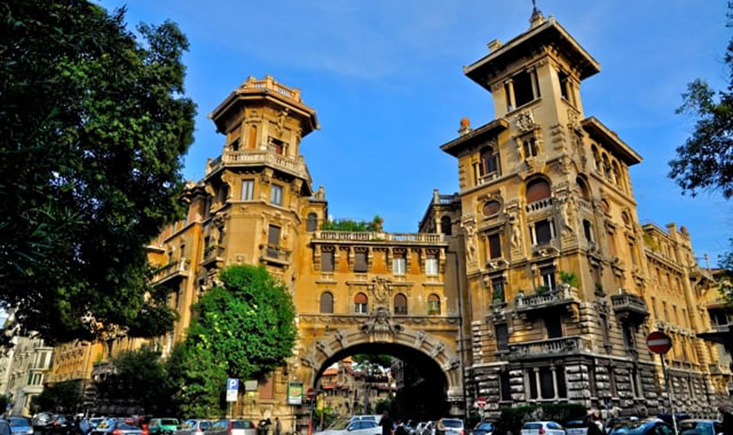 The Fairy-Tale Enclave
Step into the whimsical world of Quartiere Coppedè, an architectural masterpiece that combines various styles, including Art Nouveau and Gothic Revival. Explore its hidden courtyards, intricate facades, and charming details that evoke a sense of wonder.
Palazzo Spada: The Illusion of Infinity
Perspective Illusion at Palazzo Spada
Visit Palazzo Spada to experience an optical illusion that defies perception. The courtyard's colonnade creates the illusion of a vast space, with a diminishing corridor that appears much longer than it actually is—an architectural marvel that plays with your sense of depth.
Villa Torlonia: A Hauntingly Beautiful Retreat
Villa Torlonia's Enigmatic Atmosphere
Explore the grounds of Villa Torlonia, a historical estate with lush gardens and a series of eclectic buildings. The Casina delle Civette, adorned with owl motifs, adds an air of mystery and intrigue to the estate's tranquil surroundings.
Rome's treasures extend far beyond its famous landmarks, inviting travelers to embark on a journey of discovery through its hidden streets and alleys. As you uncover these gems, you'll experience the city's essence in a new light—where history, art, and local life intertwine to create an unforgettable tapestry of experiences.
You may also like