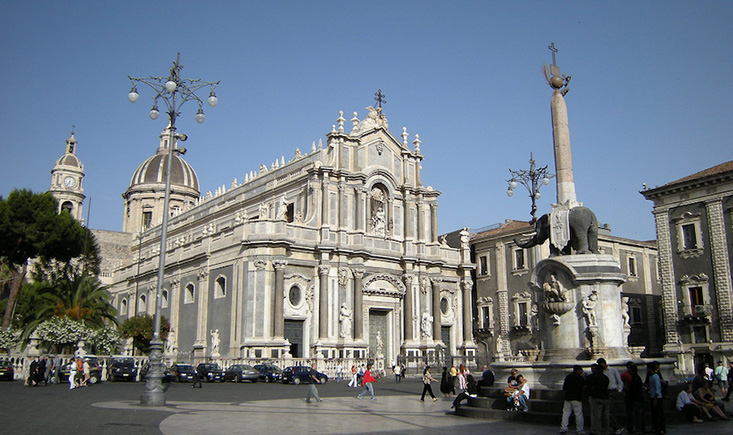 Written by Simon on 29/08/2023
Exploring the Natural Wonders: Discovering the Beautiful Surroundings of Catania
Destinations
Nestled on the eastern coast of Sicily, Italy, Catania is not only a city of rich history and culture but also a gateway to an array of stunning natural wonders. From majestic mountains to picturesque coastal areas, the region surrounding Catania offers a diverse range of landscapes waiting to be explored.
The Majestic Mount Etna
A Volcanic Wonder: One cannot mention Catania's natural beauty without highlighting the majestic Mount Etna. As one of Europe's most active volcanoes, this UNESCO World Heritage Site is an awe-inspiring destination for adventurers and nature enthusiasts alike.
Hiking Trails and Crater Exploration: Mount Etna offers a variety of hiking trails that cater to different levels of fitness. Adventurous travelers can explore its craters, witness breathtaking lava flows, and be rewarded with panoramic views of the surrounding landscape.
Skiing on an Active Volcano: In the winter months, Mount Etna's slopes are transformed into a ski destination, providing a unique opportunity to combine winter sports with the wonder of an active volcano.
Alcantara Gorge and River Park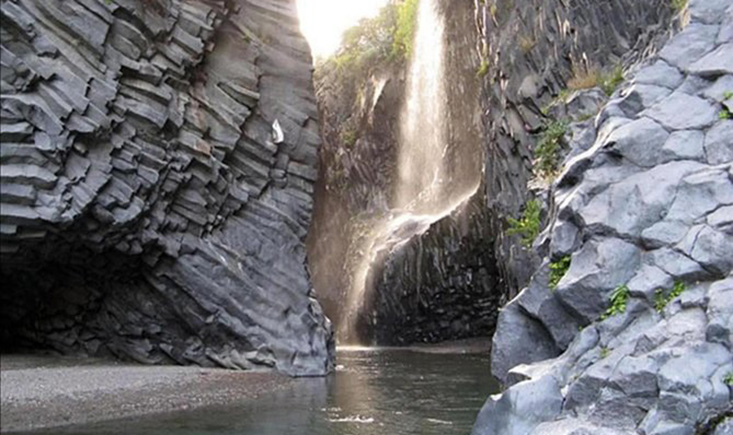 Sculpted by Nature: The Alcantara Gorge is a natural wonder formed by ancient lava flows, creating a stunning canyon with unique basalt formations that have been carved by the Alcantara River over time.
Swimming in Crystal Waters: Travelers can enjoy the refreshing experience of swimming in the clear waters of the Alcantara River. The surrounding cliffs and basalt columns create a magical setting for a memorable dip.
Hiking and Exploring: The Alcantara River Park offers hiking trails that wind through lush vegetation and along the riverbanks, providing visitors with opportunities to explore the natural beauty up close.
Vibrant Coastal Beauty
The Ionian Sea Coast: Catania is blessed with a stretch of coastline along the Ionian Sea. From golden sandy beaches to rocky coves, the coastal area offers relaxation and stunning views of the azure waters.
Aci Trezza and Cyclopean Isles: Aci Trezza is a charming fishing village famous for its unique rock formations known as the Cyclopean Isles. According to legend, these rocks were hurled by the mythical Cyclops.
Marine Adventures: Scuba diving and snorkeling enthusiasts will find themselves immersed in a vibrant underwater world. The underwater landscape is teeming with marine life, making it a paradise for underwater exploration.
The Beauty of Pantalica Nature Reserve
A UNESCO Gem: Pantalica Nature Reserve is another UNESCO World Heritage Site near Catania. It's famous for its ancient burial caves, rugged landscapes, and pristine wilderness.
Hiking through History: The reserve offers numerous hiking trails that wind through lush valleys and lead to cliffside burial sites carved into the rock. The journey combines nature and history in a truly unique way.
Spectacular Views: Pantalica provides stunning panoramic views of the Anapo Valley, making it a prime spot for photographers and those seeking a peaceful retreat.
Cava Grande del Cassibile Natural Reserve
Picturesque Oasis: The Cava Grande del Cassibile Natural Reserve is a hidden gem characterized by its lush greenery, clear freshwater lakes, and cascading waterfalls.
Hiking Trails and Swimming Pools: The reserve offers various hiking trails that take you through the rugged terrain, leading to natural swimming pools formed by the flowing waterfalls. It's a paradise for cooling off in nature's own pools.
Exploring the Nebrodi Mountains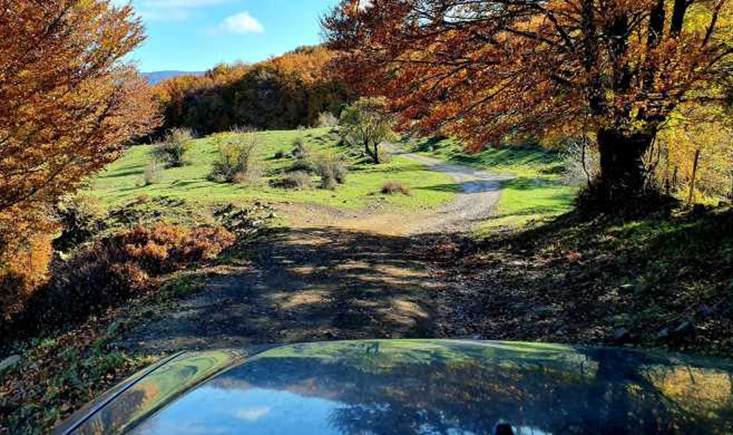 A Nature Lover's Haven: For those seeking mountainous landscapes, the Nebrodi Mountains are a haven of unspoiled wilderness, offering hiking trails, scenic viewpoints, and diverse flora and fauna.
San Fratello and Zappini Rocks: The quaint village of San Fratello is surrounded by unique rock formations known as Zappini Rocks, making it an intriguing destination for geology enthusiasts.
Marina di Cottone Nature Reserve
Coastal Biodiversity: The Marina di Cottone Nature Reserve is a protected area along the coastline that's home to a variety of flora and fauna, including rare bird species.
Birdwatching Paradise: Birdwatchers will be delighted by the opportunity to spot migratory birds and local avian species in their natural habitat.
Educational Trails: The reserve offers educational trails that provide insights into the coastal ecosystem, making it a perfect destination for families and nature enthusiasts.
Syracuse and its Natural Charms
Ancient City by the Sea: Although not directly near Catania, the city of Syracuse and its natural attractions, including the stunning Ortigia Island, are well worth a visit.
The Road Less Traveled: Pantelleria Island
An Off-the-Beaten-Path Gem: While not in Catania itself, Pantelleria Island is a unique destination characterized by its volcanic landscapes, natural hot springs, and vibrant underwater world.
You may also like