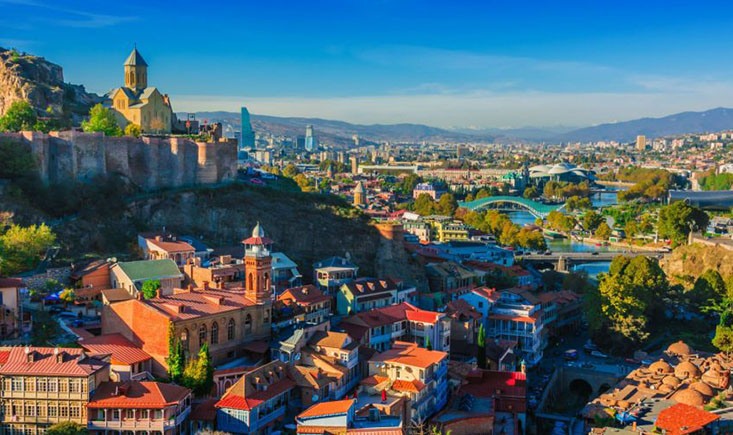 Written by Simon on 27/04/2023
Exploring the Natural Beauty: Unveiling the Scenic Wonders Around Tbilisi
Destinations
Tbilisi, the capital city of Georgia, is not only a cultural and historical gem but also a gateway to some of the most stunning natural landscapes in the region. Beyond the city's bustling streets and vibrant neighborhoods, a world of natural beauty awaits those who venture just a short distance away.
Mesmerizing Mountains: The Majesty of the Caucasus
One of the most captivating features of the Tbilisi region is its proximity to the Caucasus Mountains. These majestic peaks, with their snow-capped summits and rugged terrain, provide an unparalleled backdrop for outdoor adventures. From hiking and trekking to mountaineering and even skiing during the winter months, the Caucasus Mountains cater to all levels of outdoor enthusiasts. Trails such as the famous Kazbegi Trail lead you through alpine meadows, past glistening glaciers, and ultimately reward you with panoramic views that leave a lasting imprint on your memory.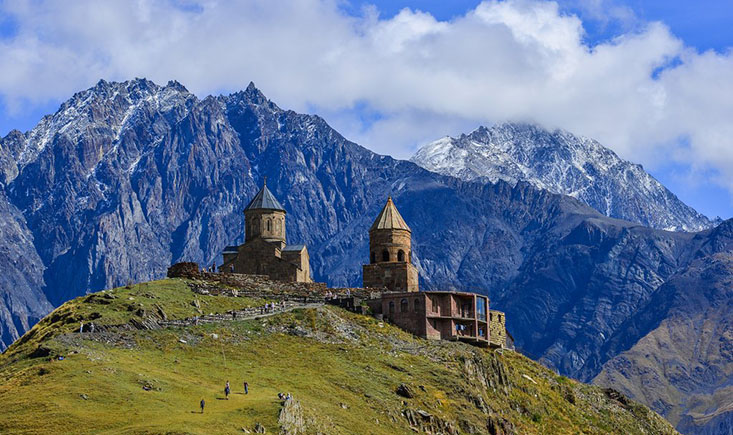 Serenity of the Lakes: A Refreshing Escape
For those seeking tranquility and a refreshing escape from the city, the lakes around Tbilisi offer a serene environment to unwind and connect with nature. Lake Lisi, nestled within the Lisi Nature Reserve, is a popular destination for both locals and visitors alike. The calm waters reflect the surrounding greenery, creating a peaceful atmosphere that's perfect for leisurely walks, picnics, and paddle boating. A bit farther afield, Lake Paravani enchants travelers with its ethereal beauty and remote location, making it an ideal spot for a tranquil getaway.
Enchanting Forests: Biodiversity and Exploration
Tbilisi's natural charm extends to its lush forests and protected areas, providing an opportunity to witness the region's diverse ecosystems up close. The Borjomi-Kharagauli National Park, a UNESCO World Heritage site, spans over 85,000 hectares and is a haven for wildlife and plant species. The park offers a network of well-marked trails, allowing you to explore its diverse landscapes, from dense forests of fir and beech trees to alpine meadows adorned with colorful wildflowers. Nature enthusiasts can spot a variety of animals, including red deer, chamois, and even the elusive Caucasian leopard.
Tranquil Rivers: A Playground for Water Enthusiasts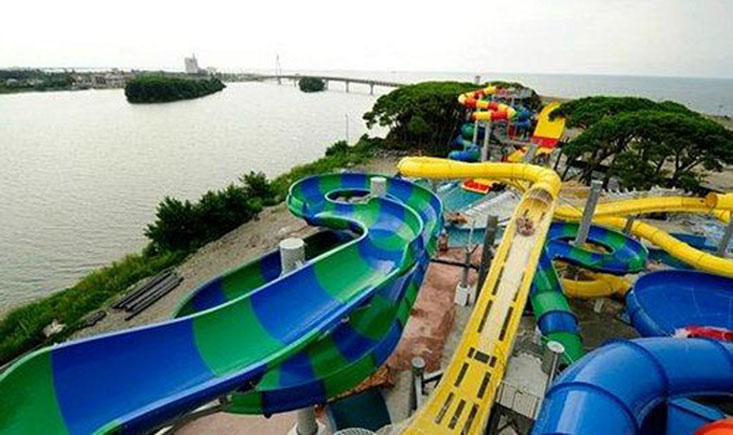 The rivers that meander through the Tbilisi region not only contribute to the picturesque landscapes but also offer thrilling water-based activities. The Aragvi River is a hotspot for white-water rafting and kayaking, providing an adrenaline-pumping experience as you navigate through its challenging rapids. If you prefer a more relaxed outing, the Kura River, flowing through Tbilisi itself, offers the chance to enjoy a leisurely boat ride, granting you a unique perspective of the city's landmarks from the water.
Tbilisi's charm extends beyond its urban allure to the captivating natural beauty that surrounds it. The proximity to majestic mountains, serene lakes, lush forests, and winding rivers offers travelers an array of outdoor experiences that cater to various interests and preferences. Whether you're an adventure seeker, a nature lover, or someone looking for a peaceful escape, the natural wonders near Tbilisi promise a journey of discovery and connection with the pristine landscapes of the Caucasus region.
You may also like