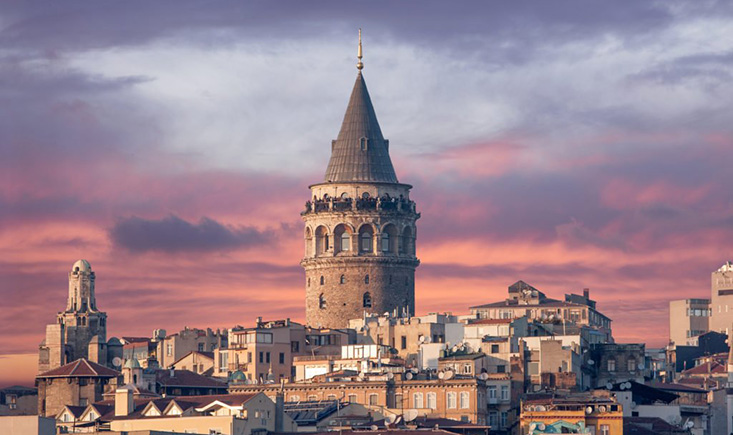 Written by Simon on 27/06/2023
Exploring the Intersection of Eastern and Western Cultures: A Journey to Istanbul
Destinations
Istanbul, the breathtaking city that spans the continents of Europe and Asia, stands as a testament to the harmonious coexistence of Eastern and Western cultures. With its strategic location straddling the Bosphorus Strait, Istanbul has served as a vital crossroads for trade, culture, and civilization for centuries. The convergence of the Roman, Byzantine, and Ottoman Empires has left an indelible mark on the city, resulting in a unique blend of architecture, traditions, and customs.
Historical Marvels: Byzantine and Ottoman Legacy
At the heart of Istanbul's cultural heritage lie its historical marvels. The Hagia Sophia, an architectural wonder that has transformed from a cathedral to a mosque and now a museum, stands as a living testament to Istanbul's diverse history. The intricate mosaics, towering dome, and graceful minarets capture the essence of Byzantine and Ottoman influences.
The Bosphorus: Gateway Between Continents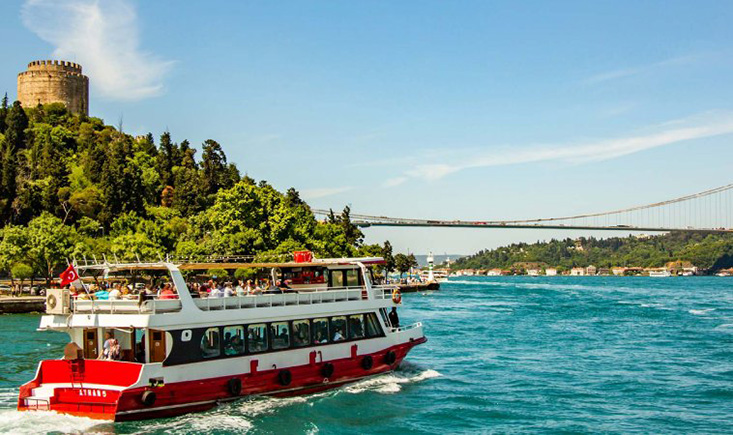 A voyage along the iconic Bosphorus Strait offers unparalleled views of Istanbul's iconic landmarks. Cruising between Europe and Asia provides an opportunity to witness the juxtaposition of palaces, fortresses, and modern skyscrapers that grace the shores of this historic waterway.
Grand Bazaar: A Marketplace of Cultures
The Grand Bazaar, a labyrinth of narrow alleys and bustling stalls, is a microcosm of Istanbul's diverse cultures. As one of the world's oldest and largest covered markets, it captivates visitors with its vibrant textiles, intricate carpets, fragrant spices, and handmade crafts, reflecting the city's centuries-old trading heritage.
Culinary Delights: Fusion of Flavors
Istanbul's culinary scene is a testament to the city's multicultural tapestry. From the aromatic spices of traditional Turkish kebabs to the rich flavors of Ottoman-inspired dishes, the cuisine in Istanbul embodies the intersection of cultures. The Spice Bazaar and vibrant street food stalls offer an array of flavors that titillate the taste buds.
Religious Harmony: Mosques, Churches, and Synagogues
Istanbul's skyline is punctuated by the elegant domes and minarets of its mosques, churches, and synagogues. The Blue Mosque's intricate tilework and the Süleymaniye Mosque's grandeur reflect Ottoman architecture. Nearby, the Chora Church's Byzantine mosaics and Fener Greek Orthodox Patriarchate exemplify the city's religious diversity.
Art and Culture: Galleries and Festivals
Istanbul's artistic scene bridges the gap between past and present. The Istanbul Modern Art Museum and the Pera Museum showcase Turkish contemporary art, while events like the Istanbul Biennial bring together artists from various backgrounds to explore themes that resonate with both Eastern and Western perspectives.
Traditional Hammams: Immersive Rituals
A visit to Istanbul would be incomplete without experiencing the city's traditional hammams. These historic bathhouses, with their marble-clad interiors and cleansing rituals, provide a glimpse into the past while offering a luxurious way to unwind and rejuvenate.
Crossing Continents: Ortaköy and Üsküdar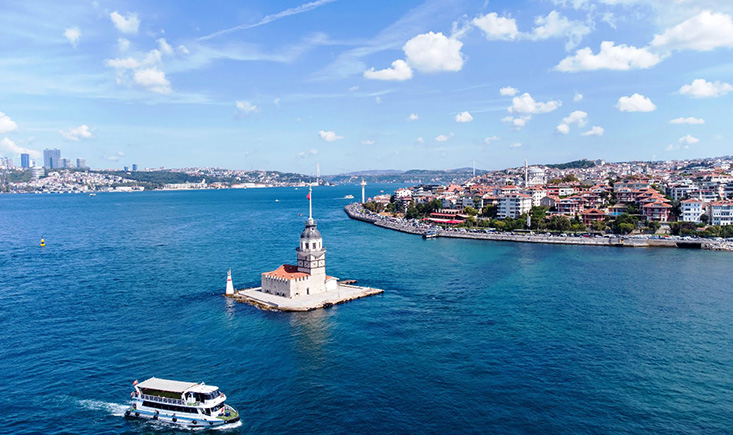 Ortaköy and Üsküdar, located on opposite sides of the Bosphorus, provide contrasting glimpses of Istanbul. Ortaköy's lively atmosphere and iconic mosque draw in locals and visitors alike, while Üsküdar's tranquil streets and historic landmarks offer a serene escape from the city's hustle and bustle.
A Modern Outlook: Taksim Square and Beyoğlu
Taksim Square and the Beyoğlu district are epicenters of modernity and creativity. Modern cafes, boutiques, and art galleries coexist with historic buildings, creating a dynamic ambiance that captures the city's evolving identity.
Souvenirs and Crafts: Bridging Tradition and Innovation
Exploring Istanbul's neighborhoods unveils hidden workshops and boutiques that craft traditional items with a contemporary twist. From intricate carpets to delicate ceramics, these unique souvenirs offer a tangible link between Istanbul's rich heritage and its modern evolution.
As we conclude our exploration of Istanbul, it's evident that the city's allure stems from its role as a crossroads of civilizations. The seamless blend of Eastern and Western influences is palpable in its architecture, cuisine, and cultural landmarks. Istanbul's ability to harmoniously unite the past and present, tradition and innovation, offers travelers an experience that transcends borders and celebrates the beauty of diversity. Through its captivating history, vibrant markets, and architectural wonders, Istanbul stands as a living embodiment of the dynamic interplay between Eastern and Western cultures.
You may also like